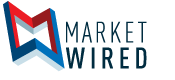 Vision Systems Partners With Silver Arrows Marine, Taylor Made Systems, ProCurve Glass, and Yachtglass -- to Showcase SPD-SmartGlass Dimmable Solutions at 2016 IBEX and Monaco Yacht Shows
/EINPresswire.com/ -- WOODBURY, NY and BRIGNAIS, FRANCE--(Marketwired - October 06, 2016) - Research Frontiers licensee Vision Systems further expanded its presence in the marine industry by announcing at the Monaco Yacht Show and 2016 IBEX new relationships for offering SPD-SmartGlass products with Taylor Made Systems, ProCurve Glass, and Yachtglass. In addition, the Monaco Yacht Show hosted the world premier of the "Edition 1" model of the "ARROW460 - Granturismo," which has SPD-Smart dimmable glazing products throughout the Silver Arrows Marine motor yacht supplied by Vision Systems and designed by Mercedes-Benz Design.
Vision Systems' SPD-Smart electronically dimmable windows (EDWs) provide unprecedented passenger benefits on all types of marine craft. By enabling passengers or crew to precisely control the amount of daylight and glare coming through windows, passengers can instantly tune the tint of the EDWs to a comfortable level while continuing to enjoy views, rather than blocking their view with a shade. The system delivers many other practical benefits including a cooler cabin due to remarkable thermal insulation properties, and a quieter cabin due to acoustic insulation properties.
Vision Systems SPD-SmartGlass on board the ARROW460 - Granturismo motor yacht
Last week, at the Monaco Yacht Show, the Edition 1 model of the ARROW460 - Granturismo motor yacht made its world premier. The innovative interior for this production yacht, developed by Mercedes-Benz Style in partnership with and produced by Silver Arrows Marine, was shown for the first time.
The ARROW460 - Granturismo features SPD-SmartGlass EDWs supplied by Vision Systems. One innovative component is an electronically dimmable roof. The roof will be able to be risen, creating a "glass pergola" effect on the yacht. The idea behind Mercedes-Benz Style is to combine the luxury, design features and quality of their vehicles into other product areas such as motor yachts. The use of SPD-Smart technology in the ARROW460 - Granturismo is a result of the successful sales of the MAGIC SKY CONTROL option using SPD-SmartGlass. MAGIC SKY CONTROL is now offered on five Mercedes-Benz vehicles including the SLK/SLC and SL roadsters, S-Class Coupe, Maybach S600 and the S-Class sedan.
In a Daimler Mercedes press release last week, Mercedes-Benz noted, "The glazing is also characterized by a new type of technology. Light transmission can be controlled electronically in the same way as the Mercedes-Benz Magic Sky technology; at the same time the shimmering silver glazing is seamlessly integrated in the overall silhouette."
Silver Arrows Marine will be starting production of the yacht in the coming months. The first yachts will be delivered to customers in the second half of 2017.
Vision Systems and Taylor Made Systems
At the International Boatbuilders' Exhibition and Conference being held in Tampa, Florida this week, SPD-Smart electronically dimmable windows (EDWs) were showcased at the booth of Taylor Made Systems. Vision Systems, a licensee of Research Frontiers, collaborated with Taylor Made to develop the SPD-Smart dimmable skylight on display for use in the marine market.
The Taylor Made Group has more than 100 years of experience as one of the recreational marine industry's largest, most diversified suppliers to boatbuilders and the aftermarket. In a press release this week, Vision Systems said that "These innovative solar protection systems allow passengers to adjust the tint of their window from clear to dark in order to regulate daylight, glare and heat, while preserving the view. They enhance visual, thermal and acoustic comfort for a more enjoyable time on the water."
Vision Systems and ProCurve Glass
Last week, at the Monaco Yacht Show, Vision Systems also announced that it has signed a strategic partnership with ProCurve Glass -- a world leading supplier of bent and flat glass for the marine, automotive and rail industries. Vision Systems and ProCurve Glass have complementary know-how and businesses, and together they will promote SPD-SmartGlass dimmable solutions to the marine industry in North America. They will also be offering products to the rail and automotive SPD-SmartGlass markets.
In a press release Vision Systems described the respective roles regarding the production of the dimmable solutions: "Vision Systems will deliver prepared subassemblies of the dimmable solution and ProCurve Glass will proceed to the lamination under Vision Systems' license. The electronics will be designed, produced and tested by Vision Systems. The installation of the complete system, including the electronics, will be carried out by ProCurve Glass according to Vision Systems' recommendations."
Vision Systems and Yachtglass
At the Monaco Yacht Show last week, Vision Systems also announced that it has signed a strategic partnership with Yachtglass, a major supplier of glass systems for ship and yacht construction. Yachtglass will sell dimmable solutions based on SPD-Smart technology in Europe, Russia and the Middle East. At the Monaco Yacht Show, Yachtglass exhibited SPD-Smart EDWs developed in collaboration with Vision Systems.
In a press release Catherine Robin, EVP Strategy and Business Development for Vision Systems, noted: "Yachtglass brings us their expertise in marine glass for superyachts to help us better understand the specificities of the market and therefore to propose high quality solutions specifically tailored to meet the requirements of challenging environments and conditions."
About Vision Systems
Headquartered near Lyon, France, with a production and sales unit in Florida, USA, and a trade office in Singapore, Vision Systems is a tier-one system supplier in the aeronautic, land transport and marine industries, designing and producing bespoke solutions for specific market segments in complex environments. The company's genuine expertise in solar protection places it today as the world leader in this area and the development of customized entertainment & connectivity solutions allows it to rank as a competitive challenger in embedded systems.
Vision Systems combines complementary skills in electronics, mechanics and composite to provide ever more innovative solutions for cost reduction, heightened safety and improved comfort.
About Research Frontiers Inc.
Research Frontiers (NASDAQ: REFR) is the developer of SPD-Smart light-control technology which allows users to instantly, precisely and uniformly control the shading of glass or plastic, either manually or automatically. Research Frontiers has built an infrastructure of over 40 licensed companies that collectively are capable of serving the growing global demand for smart glass products in automobiles, homes, buildings, museums, aircraft and boats. For more information, please visit our website at www.SmartGlass.com, and on Facebook, Twitter, LinkedIn and YouTube.
Note: From time to time Research Frontiers may issue forward-looking statements which involve risks and uncertainties. This press release contains forward-looking statements. Actual results could differ and are not guaranteed. Any forward-looking statements should be considered accordingly. "SPD-Smart" and "SPD-SmartGlass" are trademarks of Research Frontiers Inc.
Image Available: http://www.marketwire.com/library/MwGo/2016/10/6/11G117159/Images/PR_Pic-865086582851bed38e3e504a55e8e0c9.jpg
For further information about SPD-Smart light-control technology, please contact:
Joseph M. Harary
President & CEO
Research Frontiers Inc.
+1-516-364-1902
Info@SmartGlass.com