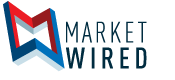 Avanti Poised to Expand Business After Major Deal With Subway(R)
Avanti Online Ordering Platform Tested at a Global Scale Is Now Available to the Market
/EINPresswire.com/ -- VANCOUVER, BC--(Marketwired - October 06, 2016) - For years, Avanti Commerce has provided Remote Order, Payment and Customer Engagement capabilities to restaurant brands at a global scale. Today, Avanti announces a significant expansion to their Online Ordering Platform's capabilities -- now available as a white label, Software-as-a-Service (SaaS) solution for restaurant groups of all sizes.
Avanti's primary client, Subway® Restaurants, recently announced their acquisition of a highly integrated version of the Avanti Platform, allowing them to continue to develop and customize in-house. "With Subway's increased focus in the digital space, the value of the Avanti Platform was increasing rapidly... it made sense for them to just buy it," says Jason Strashek, Avanti Founder and CEO.
The expertise gained over the years makes Avanti one of the world leaders in the space. "We've been in this space since 1999. In fact, we were involved in the first North American mobile commerce trials for Starbucks, Panera Bread, Boston Market and McDonald's," says Jason. The latest version of the platform introduces new features and tools for any restaurant operator to set up at a low cost. "We're really excited about the potential." Avanti will be working with a select group of merchants in the coming months to showcase the new SaaS platform capabilities.
Avanti's SaaS solution lets restaurant brands interact with customers across all channels, allowing customers to order and pay online a few minutes before arriving at the store. Restaurants can have their Digital Storefront up and running in a matter of days, with their unique brand and design incorporated, and without having to invest in creating the technology and infrastructure from scratch. More information on the platform is available at www.avanti.com.
E-commerce is rapidly changing the way consumers and retailers interact with each other. Bridging the gap between in-store and online customer experience will revolutionize the way that established brands engage with their customers. A successful omni-channel strategy drives personalized customer engagement while providing increased convenience and service.
About Avanti Commerce Inc.
Avanti Commerce is an Order, Payment and Customer Engagement platform for restaurant groups of all sizes. The omni-channel platform empowers customers to Order & Pay at a time and location of their choosing -- while helping to mitigate capacity constraints, strengthening customer loyalty and driving recurring purchases. The white-label platform is available as a monthly service (SaaS) or as a licensed installation for larger restaurant chains wishing to tightly couple the platform within their existing retail technology ecosystem. The innovative platform extends a restaurant's storefront through Apps, the Web, and other innovative customer facing channels… Anytime, Anywhere.
Irina Correa
press@avanti.com