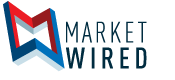 Southwest Research Institute Burning Cleaner
New Pollution Abatement System Provides "Greener" Fire Analysis and Evaluation
/EINPresswire.com/ -- SAN ANTONIO, TX--(Marketwired - October 05, 2016) - Southwest Research Institute® (SwRI®) has installed a $2.5 million custom-designed air pollution abatement system to reduce emissions and hazardous waste from their fire resistance, jet fire, and plastic fuel tank testing facilities, completing an overall $5.4 million investment providing cleaner, greener testing practices for SwRI's diesel engine and fire technology laboratories.
"The addition of the $2.5 million pollution abatement system completes a multi-year continuous improvement project for the Fire Technology Department that makes us more competitive with other fire testing laboratories while also reinforcing SwRI's reputation for environmental stewardship," said Dr. Matt Blais, director of SwRI's Fire Technology Department.
"SwRI's major fire laboratories are now connected to state-of-the-art pollution abatement systems reducing our emissions output, thereby providing greener, more environmentally friendly testing," said Karen Carpenter, a manager in SwRI's Fire Technology Department. "The construction industry, architects, and manufacturers are particularly interested in environmentally responsible methods for certifying building materials."
In addition to the wide range of standard and custom analyses offered, SwRI has expanded its capabilities to include high-smoke products, penetration sealants, fiberglass reinforcements, plastics, lithium ion storage, batteries, plastic fuel tanks, and more.
"The newest pollution abatement system encompasses three facilities and provides greater capacity for handling extreme heat and higher airflow," Carpenter said. "We included a high-pressure water quench system to rapidly cool fire gasses and to protect the baghouse, an air pollution control device that is used to remove particulates from the air. Additional features of the pollution abatement system include both activated carbon and dry sorbent injection systems which remove hazardous air pollutants."
SwRI received a grant from the Texas Commission on Environmental Quality through the New Technology Implementation Grant program to install the newest pollution abatement technology to decrease emissions associated with fire research.
In 2015, SwRI replaced the pollution abatement system on its Steiner tunnel fire test facility -- a 25-foot vented tunnel for testing construction materials -- greatly reducing the amount of liquid waste generated as a byproduct of emissions scrubbing. The current system cost $900,000 and removes acid gases, volatile organics, metal vapors, and particulate matter associated with fire research. In addition, a new $2 million baghouse air pollution control device was installed at SwRI's diesel engine labs which, reduce overall particulate emissions associated with this testing.
For more information about SwRI's fire technology program, visit: fire.swri.org. Learn more about SwRI's diesel engine labs online at automotiveengineering.swri.org.
Editors: Photos of SwRI's pollution abatement system are available at: http://www.swri.org/press/2016/swri-burning-cleaner.htm
http://www.swri.org/9what/releases/2016/swri-burning-cleaner.htm
About SwRI:
SwRI is an independent, nonprofit, applied research and development organization based in San Antonio, Texas, with nearly 2,800 employees and an annual research volume of $592 million. Southwest Research Institute and SwRI are registered marks in the U.S. Patent and Trademark Office. For more information about Southwest Research Institute, please visit newsroom.swri.org or www.swri.org.
Contact:
Tracey M.S. Whelan
(210) 522-2256
twhelan@swri.org