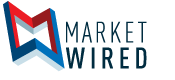 Respond to Hurricane Matthew With Power
Having a Backup Power Solution Will Keep Your Family Safe
/EINPresswire.com/ -- WAUKESHA, WI--(Marketwired - October 04, 2016) - Hurricane Matthew is threatening the safety and power for the eastern seaboard of the United States. In situations like this, having backup power is not a luxury, it is essential, and securing a backup power source is simple.
For homeowners without a permanent home standby generator, a portable generator from Generac will keep critical parts of life powered-up when utilities go down after a hurricane. Electricity from the portable generator can keep the lights, television, computers and wi-fi on to keep you informed, while your refrigerator, stove and air conditioner can keep you comfortable.
Generac Power Systems, Inc. is the global leader in home standby and portable backup power solutions. For sixty years, the company has built its strong reputation on successfully helping residents prepare for major storms with backup power.
In advance of Hurricane Matthew, the company is preparing additional inventory and is staffing its customer care line 24 hours a day. Should landfall affect the U.S., Generac's technical response teams will immediately be sent to help address any customer's issue during the outage.
Generac is committed to making sure customers understand how to use portable generators effectively and safely. Here are basic reminders:
Check the portable generator by starting it up and running the unit to be sure it's in working order before it's needed.
Move the generator outside and never power up in an enclosed area. Not even in the garage.
Use the proper fuel as described by the manufacturer. Many units run on regular pump gasoline like you'll find at your local service station, but it's important to give the unit a periodic test run, about once a month, as gasoline can go stale or accumulate water if it's been in storage for a long period of time.
Never overfill the tank or fill up while the generator is on and running.
When it's time to refuel, turn the generator off and let the generator and engine cool down, allowing ample time to safely add fuel then restart the engine after viewing the fuel gauge.
Plan to run the generator in a dry place and allow for at least five feet of clearance on all sides of the generator when operating on a flat surface and use heavy duty outdoor rated extension cords.
Never plug the generator directly into the home's current or plug it into any regular household outlet.
Make sure to disconnect all electrical loads when starting or stopping the generator. Unplug any devices or appliances that were running then power down the generator.
Respect the power and do not overload the generator by connecting more appliances and equipment than the output rating of the generator.
Editor's Note
Local and national experts in backup power during hurricanes are available for in-studio and phone interviews. For immediate bookings please contact Julie Feldman at jfeldman@prefixpr.com or Catherine Richards at crichards@prefixpr.com.
About Generac (NYSE: GNRC)
Generac Power Systems is a leading global supplier of backup power and prime power products, systems and engine-powered tools. Back in 1959, our founder was committed to designing, engineering and manufacturing the first affordable backup generator. Fifty-seven years later, the same dedication to innovation, durability and excellence has resulted in the company's ability to expand its industry-leading product portfolio into homes and small businesses, on job sites, and in industrial and mobile applications across the globe. Generac offers single engine backup and prime power systems up to 12 MW and paralleled solutions up to 100 MW, and uses a variety of fuel sources to support power needs for our customers. We are proud to be named, in back-to-back years, the Frost & Sullivan 2014 and 2015 North American Natural Gas Generator Set Company of the Year. Visit Generac.com for more information.
Media Contacts:
Julie Feldman
M: 414-690-1093
jfeldman@prefix.com

Cathie Richards
M: 414-763-9181
crichards@prefixpr.com

Brynn Kanikula
O: 262-544-4811 x2075
brynn.kanikula@generac.com