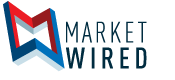 CrowdReviews.com Urges Buyers of Project Management Solutions to Select Reviewed Software
/EINPresswire.com/ -- SANTA FE, NM--(Marketwired - October 05, 2016) - CrowdReviews.com, an online platform for software reviews, has released a statement urging buyers of project management software to consult insightful reviews prior to making a purchasing decision. Many companies offer their own take on project management with different features, user interface decisions, and compatibility with online services. It will become increasingly important for buyers to consult reviews and to research their options to ensure their project management software meets their business requirements and objectives.
Prior to making a purchasing decision, CrowdReviews.com urges those searching for a project management solution to perform their due diligence in determining whether a project management solution has a long history of customer satisfaction, or if customers regularly struggle with using the solution. It is important to identify solutions which have been tested and used by a large number of users. Each platform may have its own features and functions which may not necessarily reflect the needs and requirements of your own team.
CrowdReviews.com provides rankings of the best project management solutions based on the use of a transparent algorithm which focuses on customer reviews over other elements. Project management vendors are invited to have their software included within the rankings by creating or claiming their existing profile and inviting their users to leave their own reviews. Both satisfied and dissatisfied users of project management solutions are invited to share their experiences and opinions on the platforms they have used.
To view the rankings of the best project management solutions visit:
http://www.crowdreviews.com/rankings-of-best-project-management-software
To review the algorithm and how it affects providers of project management solutions visit:
http://www.crowdreviews.com/how-do-we-rank
To register or claim a profile on CrowdReviews.com, please visit:
http://www.crowdreviews.com/#registration
About CrowdReviews.com
CrowdReviews.com is a crowdreviewing platform which ranks over 500 software categories and 200 service categories.
Contact Information
Samuel Powers
941-257-4559
530-B Harkle Road
STE 100
Santa Fe, NM 87505