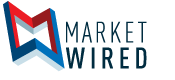 Financial Institutions Turn to Vestmark's BPO Service to Accelerate Path to Growth
Vestmark's Services Offer Firms Improved Efficiency, Scale, and Cost Control
/EINPresswire.com/ -- WAKEFIELD, MA--(Marketwired - October 05, 2016) - Vestmark, a leading provider of unified wealth management technology, is pleased to announce that their Business Process Outsourcing (BPO) unit has grown by over 100% in assets under administration over the course of the past three years. Vestmark's service helps investment managers, banks, broker dealers, and RIAs augment key back and middle office processes for improved operational scale and efficiency.
The robust back to middle office services are offered on Vestmark's proven, industry-leading unified wealth management platform, VestmarkONE. Vestmark's award-winning BPO team has implemented a range of best practices across the services offered including account administration, reconciliation, performance measurement, composite management, report fulfillment, order generation, and model management. Vestmark's component based approach provides clients the choice to outsource any or all of these functions based on the unique needs of their business. The ability to tailor the service in line with their business requirements enables clients to retain and control core competencies while intelligently outsourcing operational functions as needed.
"60% of financial services firms we surveyed in 2016 are increasing spending on BPO by up to 7%," stated Peter Delano, Financial Services Practice Leader, CEB. "The industry in general, and wealth and investment firms specifically, are looking at more than cost reduction when selecting BPO services. In fact, the top 3 reasons financial institutions cite for choosing an outsourcing partner are ease of integration, vendor support, and depth of features and functionality."
Based in Jersey City with staff in Jersey City and Vestmark's corporate headquarters in Wakefield, MA, Vestmark's BPO employs a team of top trading and operations talent from leading financial institutions who understand the nuances of buy and sell side operations. Sponsors and managers have been able to seamlessly merge Vestmark's BPO services into their proprietary investment processes, enabling operational scale while expand product offerings and distribution.
"The growth that we have seen in the service is a reflection of our investment in our people and technology infrastructure. Using our service, clients gain greater precision, accuracy, and transparency while lowering their fixed costs," quoted John Lunny, CEO of Vestmark. "Regulatory burdens and evolving demands from investors for transparency will require many investment firms to re-evaluate their operating model in order to continue sustain their growth. Our innovative approach to software and services will help them succeed."
For more on Vestmark's BPO service, please click here or contact marketing@vestmark.com
About Vestmark:
Vestmark is the premier technology provider for comprehensive unified wealth solutions utilized by financial advisors and institutions. Vestmark provides VestmarkONE, the award-winning technology platform, to help clients gather more assets, increase operating efficiency, and minimize risk. Since 2001, the platform has grown to manage over 1.7 million accounts, representing over $550 billion in assets under management.
Embedded Video Available: https://vimeo.com/154591930
For more information about Vestmark's solutions:
(781) 224-3640
Email contact
www.Vestmark.com

EIN Presswire does not exercise editorial control over third-party content provided, uploaded, published, or distributed by users of EIN Presswire. We are a distributor, not a publisher, of 3rd party content. Such content may contain the views, opinions, statements, offers, and other material of the respective users, suppliers, participants, or authors.