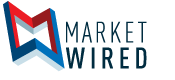 Auction Payment System Simplifies Collection for Fundraisers
silent auction payment system by local developer offers offline and online solutions for non-profits
/EINPresswire.com/ -- VANCOUVER, BC--(Marketwired - October 04, 2016) - AuctionZoom has created a credit card payment system specifically aimed at nonprofit organizations that need a convenient solution for collecting cash at different auctions, benefits, fundraisers, and events. By innovatively combining their propriety software with a USB card reader and a merchant account, PayStation makes payment collection as easy as swiping a credit card and recording a bidder number. For more, go to: https://www.goauctionzoom.com/solutions/
By saving payments as an encrypted, tokenized record, secured transactions can be processed live or delayed until users reconcile and finalize payment amounts, anytime after the event is over. PayStation makes auction ExpressPay card preswiping simple and affordable to accept card payments anywhere. There is no need for Internet access, so it is especially useful for events in remote locations.
If Internet access isn't a problem, organizations can take advantage of the fully-functional merchant account that works with all credit card types. It can also be used for online payments and registrations, mobile payments with an option for emailing receipts. This merchant account is held by the organization and linked to its bank account for daily deposits of processed payments. AuctionZoom can also host event registration webpages at no additional cost, using this same merchant account.
As an affordable, reliable and effective solution that's been praised by non-profits across Canada and the United States, PayStation can be integrated with BidStation Auction Checkout Software to provide a holistic check-in and check out solution that streamlines fundraising management. The system is also compatible with other software, which means the freedom to choose whatever management system works best for the organization.
About the Company
AuctionZoom was formed in 2007 to provide a structure to develop service solutions that improve how charities and non-profit organizations raise money. As a Vancouver-based tech company, AuctionZoom works with developers and consultants from around the globe to create and deliver their unique set of software products and services. They've gained a solid reputation for creating elegant and simple solutions that are easy to use and within reach of any organization's budget.
AuctionZoom Ltd.
John Foster
1-866-410-6865 or info@goauctionzoom.com
Company website: https://www.goauctionzoom.com