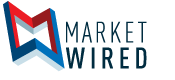 Insurance.com Releases New Consumer-Friendly Coverage Calculator
Drivers Now Have a Better Option When Comparing Auto Insurance
/EINPresswire.com/ -- FOSTER CITY, CA--(Marketwired - October 04, 2016) - Insurance.com announces the release of a new tool for consumers called the Coverage Calculator. This interactive experience aims to improve the traditional insurance buying process by arming drivers with actionable data about coverage needs and options in a fast and convenient way.
How it works
With six to ten simple questions that take less than one minute to complete on either a desktop or mobile device, consumers can personalize car insurance options to their preferences. While some may search for the cheapest car insurance, others may seek out the broadest possible coverage, or perhaps somewhere in between.
What consumers can expect
The tool quickly reveals whether consumers are paying for coverage that they don't need and provides insights as to whether or not they are underinsured. For example, if a consumer does not have enough insurance, the calculator will share the recommended coverage based off of their answers.
Next steps to better car insurance
After the Coverage Calculator presents individualized results, consumers are given the option to compare rates from top car insurance companies. If they are satisfied with a quote they are given, they can purchase the policy directly from Insurance.com, proceed to an insurance carrier's website, or speak to a licensed insurance agent over the phone.
About Insurance.com
Our mission at Insurance.com is to protect drivers all across the United States by providing easy, hassle-free and affordable insurance options. Since 2001, we've helped drivers receive more than 11 million customized quotes, saving nearly 1 million consumers an average of $540 annually.
Based in Foster City, Calif., our team of journalists, insurance experts and digital media professionals work together to present data, articles, tips and tools that allow drivers to compare coverage options side-by-side and receive real-time auto insurance quotes from multiple insurance carriers.
Twitter: @InsuranceDotCom
Facebook: https://www.facebook.com/InsuranceDotCom
About QuinStreet Inc.
Insurance.com is owned and operated by QuinStreet Inc. (NASDAQ: QNST), one of the largest Internet marketing and media companies in the world. QuinStreet is committed to providing consumers and businesses with information they need to research, find and select the products, services and brands that best meet their needs.
Contact:
Diana Dang
ddang@quinstreet.com
650-703-6349