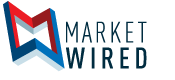 Jefferson Lines Announces Move in Dickinson, ND
/EINPresswire.com/ -- DICKINSON, ND--(Marketwired - October 04, 2016) - Jefferson Lines relocated to the Tiger Discount/Truck Stop on October 1, 2016, located at 2955 Interstate 94 Business Loop, Dickinson, ND. The Tiger Discount/Truck Stop will serve as a bus stop only for passengers to board, with onsite ticket sales coming in the near future. In the interim, tickets can be purchased through jeffersonlines.com.
Kevin Pursey, Director of Marketing at Jefferson Lines, states "Jefferson Lines continues to improve the service for our customers by moving to this new location. The new location is much closer to the highway, making it more convenient for customers in the Dickinson area."
Tiger Discount/Truck Stop has served the Dickinson area for over 20 years. Their amenities include a 24-hour operational facility with an on-site full-service restaurant, large parking lot, and ATM machine.
For a detailed schedule and fare information about Jefferson's routes, visit www.jeffersonlines.com or call toll free 800-451-5333. Be sure to follow Jefferson Lines online at facebook.com/JeffersonBusLines or on Twitter @JLBUS.
About Jefferson Lines:
Founded in 1919, Jefferson Lines provides cross-state transportation throughout America's Heartland. Our area of service expands over 13 states from Wisconsin to Montana and Minnesota to Texas, serving over 160 communities nationwide. Jefferson Lines provides direct connections to thousands of destinations in the U.S., Canada, and Mexico.
Media Contact:
Kevin Pursey
Director of Marketing
612-359-3420