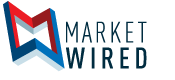 Decisiv Powers Peterbilt SmartLINQ Service Management
Service Relationship Management Platform to Drive Uptime by Speeding Service and Repair at Peterbilt Dealerships
/EINPresswire.com/ -- GLEN ALLEN, VA and LAS VEGAS, NV--(Marketwired - October 04, 2016) - Decisiv, Inc., the leading provider of Service Relationship Management (SRM) solutions for commercial assets announced today at the American Trucking Associations Annual Management Conference & Exhibition that its software platform will power the Peterbilt SmartLINQ Service Management system.
"We are very excited about supporting Peterbilt, their dealers and customers with our industry leading service event management solution," said Dick Hyatt, President and CEO of Decisiv. "Decisiv is the only software solution specifically targeted at revolutionizing the service supply chain of fleets, dealers, call centers, telematics and remote diagnostics providers to help drive uptime and lower total cost of ownership."
SmartLINQ Service Management, powered by Decisiv, will be integrated with the PACCAR Solutions portal in 2017. SmartLINQ Service Management provides customers with real-time access to the status of truck repairs and service being performed at Peterbilt dealerships. It improves uptime by streamlining communication between customers and dealers to expedite decision-making in the servicing of the vehicle, for instance approving electronic repair estimates.
"SmartLINQ provides customers with instant, complete remote diagnostic information," said Mike Conroy, Director of Field Service. "SmartLINQ Service Management takes the next step by giving customers that same convenience during the service process, letting them manage it more efficiently."
SmartLINQ Service Management is user-friendly and features real-time dashboards, alerts and reports. All service steps are date- and time-stamped, providing a complete history of each service event.
Beginning this month every Class 8 truck produced will have a code that dealer service technicians scan to access detailed chassis information and updatable service records though SmartLINQ Service Management. Model year 2007 and newer trucks can be retrofitted with a code through Peterbilt dealerships. The system expedites maintenance and repairs by giving service technicians quick access to essential information to help perform work faster and more efficiently.
Service Management is currently being rolled out to the Peterbilt dealer network. The fleet portal is expected to be available through PACCAR Solutions in Summer 2017.
Peterbilt Motors Company, located in Denton, Texas, has a global reputation for superior quality, industry leading design, innovative engineering and fuel efficient solutions, and is recognized as the "Class" of the industry. Peterbilt provides a comprehensive array of aftermarket support programs through its 300-plus North American dealer locations that complement its full lineup of on-highway, vocational and medium duty products, including alternative fuel vehicles. Peterbilt offers industry leading service and support, including SmartLINQ remote diagnostics, preventive maintenance plans, expedited Rapid Check diagnostic services, automated parts inventory replenishment and 24/7 complimentary Customer Assistance through 1-800-4-Peterbilt. For more information about Peterbilt, visit www.peterbilt.com.
Peterbilt is a PACCAR Company, traded publicly on the NASDAQ as PCAR.
About Decisiv, Inc.
Decisiv is the world's leading provider of Service Relationship Management (SRM) solutions for commercial assets and the service event management platform behind leading OEM and service network solutions including Volvo and Mack ASIST, PACCAR Solutions (Kenworth TruckTech+ and Peterbilt SmartLINQ), Hino INSIGHT, WheelTime LINQ and NationaLease Fleet 20/20. Today, the Decisiv platform is the standard for service event management at more than 1,500 fleets with over 500,000 assets, and 3,000 dealers and service providers. Several leading call and breakdown centers and leasing and contract management providers are also leveraging the Decisiv platform. Decisiv's cloud-based SRM platform is the only Industrial IoT solution targeted to reduce triage and downtime and lower total cost of ownership (TCO) while improving the efficiency and productivity of the entire service supply chain. For additional information on how Decisiv is revolutionizing the service supply chain for connected commercial assets, visit www.decisiv.com.