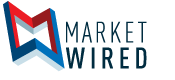 Decisiv Service Relationship Management Goes Mobile
New SRM Fleet Mobile App Puts Service Event Management and Remote Diagnostics in the Palm of Your Hand
/EINPresswire.com/ -- GLEN ALLEN, VA and LAS VEGAS, NV--(Marketwired - October 04, 2016) - Decisiv, Inc., the leading provider of Service Relationship Management (SRM) solutions for commercial assets announced today here at the American Trucking Associations Annual Management Conference & Exhibition its new SRM Fleet Mobile app.
SRM Fleet Mobile will initially be available through private branded relationships with key partners, including Mack Trucks. This mobile version of Mack® ASIST is currently in pilot testing and is available for demonstration at the Decisiv booth here at ATA.
"SRM Fleet Mobile is the only complete end-to-end mobile application that addresses the needs of an increasingly mobile user base," said Michael Riemer, VP Products and Channel Marketing at Decisiv. "Enabling the use of our cloud-based SRM platform on IOS and Android smartphones enables mobile users to request service, receive alerts on high severity fault codes, and share in-context information and collaborate during service events to reduce costs and downtime, and drive asset utilization."
Capabilities of the new SRM Fleet Mobile app include:
Service Event Management -- Request, track and manage any service event, receive alerts and monitor repair status, receive electronic estimates to approve repairs, issue purchase orders, and communicate directly with service providers.
Asset Management - Consolidate service history for each truck plus track warranty status as well as active recalls and campaigns.
Real-Time Diagnostics -- Monitor a truck's engine and other parameters with real-time alerts of critical remote diagnostic events (fault codes) including analysis of severity and required actions.
Preventive Maintenance -- Trigger and schedule maintenance based on mileage and other parameters as well as real-time telematics data.
About Decisiv, Inc.
Decisiv is the world's leading provider of Service Relationship Management (SRM) solutions for commercial assets and the service event management platform behind leading OEM and service network solutions including Volvo and Mack ASIST, PACCAR Solutions (Kenworth TruckTech+ and Peterbilt SmartLINQ), Hino INSIGHT, WheelTime LINQ and NationaLease Fleet 20/20. Today, the Decisiv platform is the standard for service event management at more than 1,500 fleets with over 500,000 assets, and 3,000 dealers and service providers. Several leading call and breakdown centers and leasing and contract management providers are also leveraging the Decisiv platform. Decisiv's cloud-based SRM platform is the only Industrial IoT solution targeted to reduce triage and downtime and lower total cost of ownership (TCO) while improving the efficiency and productivity of the entire service supply chain. For additional information on how Decisiv is revolutionizing the service supply chain for connected commercial assets, visit www.decisiv.com.