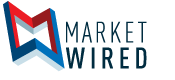 Technology Advisors Partners With Analytic Reporting Tool IT Sapiens
/EINPresswire.com/ -- CHICAGO, IL--(Marketwired - October 03, 2016) - Global business and technology consulting company, Technology Advisors Inc. (TAI), announces a new partnership with IT Sapiens, creator of the Analytic Reporting tool. The IT Sapiens plug-in generates charts & reports by pulling data from customer relationship management (CRM) software. TAI specializes in CRM and business technology solutions. Through the new partnership, the company can offer this advanced BI tool to its SugarCRM customers.
"Without proper analytics, you lose the real power of CRM data," says Technology Advisors CEO, Sam Biardo. "The IT Sapiens product enables our SugarCRM customers to visually manipulate and conceptualize their data to gain a better understanding of how their business is affected. "
IT Sapiens facilitates dynamic reporting using various chart types and detailed tables within SugarCRM and vTiger. Users have the flexibility to modify reports based on filters, sorting, and grouping criteria. The tool offers sample reports for users to build off of and can be customized to connect to external resources.
"We have put our main focus on making business analytics easy, quick and powerful. And we are happy to share the Analytic Reporting Tool with the Technology Advisors clients. Business analytics can be enjoyable," says IT Sapiens CEO, Eva Narunovska
For more information about Technology Advisors, visit www.techadv.com. To learn more about IT Sapiens, or to request a demo of the software, visit the Technology Advisors' page at http://techadv.com/products/it-sapiens.
CONTACT:
Molly Anderson
sales@techadv.com
847.655.3434