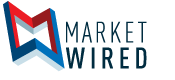 Chanticleer Holdings Appoints Two New Board Members
/EINPresswire.com/ -- CHARLOTTE, NC--(Marketwired - September 30, 2016) - Chanticleer Holdings, Inc. (NASDAQ: HOTR) ("Chanticleer," or the "Company"), owner, operator and franchisor of multiple branded restaurants in the U.S. and abroad, today announced that Gregory E. Kraut and Paul G. Porter have been appointed to the Chanticleer Board of Directors. The company also announced that long-term board members, Mike Carroll and Paul Moskowitz, are stepping down.
Gregory E. Kraut has been a Principal of Avison Young, a commercial real estate services firm, since he founded the company's New York office in 2011. Prior to joining Avison Young, he was First Vice President of CB Richard Ellis from 2005 to 2011. Mr. Kraut has had a career of over 19 years in tenant and landlord leasing and sales representation, including acquisition, disposition and strategic planning for local and multi-market clients. He has served on several boards including the B'nai B'rith Real Estate Board of Directors and the American Israel Public Affairs Committee Real Estate Division Executive Council, and currently serves on the Board of Trustees of JCFBS, the largest social services agency in NYC. He previously served as a director of Plymouth REIT.
Paul G. Porter is the Managing Director of Siskey Capital, LLC, where he is primarily responsible for the legal oversight, structuring and management of transactions and investment initiatives for the firm's various private equity funds. Prior to joining Siskey Capital, Paul was a senior partner with McGuireWoods LLP for 15 years. During his tenure at the firm, Paul primarily concentrated his practice and expertise in the areas of mergers and acquisitions, business law, corporate governance, venture finance and management led buyouts.
Mike Pruitt, Chairman and CEO of Chanticleer Holdings, commented, "I'd like to thank Mike Carroll and Paul Moskowitz for their many years of service and contributions to Chanticleer Holdings. We are pleased to welcome Messrs. Kraut and Porter to our Board. We believe their expertise in finance, real estate and business operations respectively, as well as their combined extensive board experience, will result in meaningful contributions to Chanticleer moving forward."
About Chanticleer Holdings, Inc.
Headquartered in Charlotte, NC, Chanticleer Holdings (HOTR), owns, operates and franchises fast casual and full service restaurant brands, including American Burger Company, BGR: The Burger Joint, Little Big Burger, Just Fresh and Hooters.
For further information, please visit www.chanticleerholdings.com
Facebook: www.Facebook.com/ChanticleerHOTR
Twitter: http://Twitter.com/ChanticleerHOTR
Google+: https://plus.google.com/u/1/b/118048474114244335161/118048474114244335161/posts
Forward-Looking Statements: Any statements that are not historical facts contained in this release are "forward-looking statements" as that term is defined under the Private Securities Litigation Reform Act of 1995 (PSLRA), which statements may be identified by words such as "expects," "plans," "projects," "will," "may," "anticipates," "believes," "should," "intends," "estimates," and other words of similar meaning. Such forward-looking statements are based on current expectations, involve known and unknown risks, a reliance on third parties for information, transactions or orders that may be cancelled, and other factors that may cause our actual results, performance or achievements, or developments in our industry, to differ materially from the anticipated results, performance or achievements expressed or implied by such forward-looking statements. Factors that could cause actual results to differ materially from anticipated results include risks and uncertainties related to the fluctuation of global economic conditions, the performance of management and our employees, our ability to obtain financing or required licenses, competition, general economic conditions and other factors that are detailed in our periodic reports and on documents we file from time to time with the Securities and Exchange Commission. The forward-looking statements contained in this press release speak only as of the date the statements were made, and the companies do not undertake any obligation to update forward-looking statements. We intend that all forward-looking statements be subject to the safe-harbor provisions of the PSLRA.
Contact Information:

Chanticleer Holdings, Inc.
Investor Relations
Phone 704.366.5122
ir@chanticleerholdings.com

Investor Relations
John Nesbett/Jennifer Belodeau
Institutional Marketing Services (IMS)
Phone 203.972.9200
jnesbett@institutionalms.com