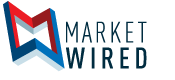 PACIFIC Digital Group Wins Two Stevie(R) Marketing Awards
The Agency Took Home Wins in the Travel Marketing and Branded Content Categories
/EINPresswire.com/ -- SAN DIEGO, CA -- (Marketwired) -- 10/06/16 -- PACIFIC Digital Group, the Discovery Agency, was awarded the Silver Stevie® Award for Travel Marketing Campaign of the Year and the Bronze Stevie® Award for Branded Content Campaign of the Year.
PACIFIC won both awards for its work on the Expedia TRIP project. The integrated marketing campaign used an interactive component to gauge travelers' personalities and generate personalized trip recommendations. The campaign involved several of PACIFIC's departments, including editorial, creative, social, and strategy and insights.
"Working with the PACIFIC team on the TRIP project was a terrific experience. The project exceeded my goals and hopes for the campaign," said Karen DeJarnette, senior SEO strategy analyst for Expedia, Inc.
PACIFIC and Expedia worked together to create an interactive quiz with custom animation and graphics, and personalized content and videos. In addition, the team used influencer partnerships and social media promotion across multiple platforms to promote the online quiz.
"I couldn't be prouder of the collaboration between teams, both internally and with the client," said Norman Brauns founder and CEO of PACIFIC. "The success of our efforts shows in the quality of work that earned these two esteemed awards."
Part of the American Business Awards, the Stevie® Awards are open to U.S. organizations and feature a variety of categories that recognize achievement in every facet of the workplace. The Stevie® Awards are the world's premier business awards, created to honor the achievements and positive contributions of organizations and working professionals.
Earlier in 2016 PACIFIC also won an American Advertising Award for a creative campaign it developed for LiquidSpace.
About PACIFIC:
We are PACIFIC, the Discovery Agency. Our company was founded to provide best-in-class search, content marketing, and link-building services to leading brands, with a client list that includes Expedia, Travelocity, Jacuzzi, Mint, Microsoft, and others. As experts on curiosity, we help our clients align their brand story with the questions their customers are asking. As a result, we build inbound sales campaigns that deliver incredible results. For more information, visit www.meetpacific.com.
Media Contact:
Kimberly Deese
PR Coordinator
kimberly.deese@meetpacific.com