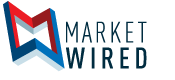 Lithia Announces Acquisition of Audi Store
/EINPresswire.com/ -- MEDFORD, OR -- (Marketwired) -- 10/06/16 -- Lithia Motors, Inc. (NYSE: LAD) has acquired Audi Auto Gallery in Woodland Hills, California. The store will be relocated to Calabasas, California and named Audi Calabasas. It will add an additional $120 million in estimated annual revenues.
Bryan DeBoer, President and Chief Executive Officer, commented, "We are excited to extend our recent cadence of acquisitions by welcoming our new team to the Lithia family. We look forward to providing the community of Calabasas wonderful customer service through its first exclusive Audi dealership. This acquisition brings our cumulative 2016 annualized acquired revenue to over $1 billion. We believe that considerable acquisition opportunities remain that require an equity investment at the low end of our 10% to 20% of revenue guideline."
About Lithia
Lithia Motors, Inc. is one of the largest automotive retailers in the United States and is among the fastest growing companies in the Fortune 500. Lithia sells 31 brands of new vehicles and all brands of used vehicles at 152 stores in 17 states. Lithia also arranges finance, warranty, and credit insurance contracts. In addition, Lithia provides vehicle parts, maintenance and repair services at all of its locations.
Sites
www.lithia.com
www.lithiacareers.com
Lithia Motors on Facebook
http://www.facebook.com/LithiaMotors
Lithia Motors on Twitter
http://twitter.com/lithiamotors
Contact:
John North
VP Finance and Chief Accounting Officer
(541) 618-5748