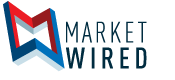 Reservoir Capital MCTO Lifted
/EINPresswire.com/ -- Reservoir Capital Corp. ("Reservoir" or the "Company") (TSX VENTURE:REO)(FRANKFURT:ROC)(BERLIN:ROC) announced today that the Management Cease Trade Order ("MCTO") imposed by the British Columbia Securities Commission ("BCSC") has been lifted. With this resolution of the MCTO, members of management are no longer precluded from trading the Company's common shares.
On August 29, 2016, Reservoir announced that it had been granted an MCTO by the BCSC. The application for the MCTO was made in respect to the expected late filing of its annual financial statements, management's discussion and analysis and the related officer certifications for the financial year ended April 30, 2016 (collectively, the "Annual Filings") beyond the filing deadline of August 30, 2016.
In accordance with the MCTO, Reservoir filed its Annual Filings on www.sedar.com on September 27, 2016. On September 27, 2016, the Company also filed its Q1-2016 results, related management's discussion and analysis and officer certifications. Reservoir is now current on its disclosure.
About Reservoir
Reservoir is a renewable energy company with its principal business the 59.1 MW hydroelectric project in development at Brodarevo on the River Lim, in southern Serbia. Reservoir's common shares trade on the TSX Venture Exchange (symbol "REO") and on the Frankfurt and Berlin Exchanges (symbol "ROC").
Neither the TSX Venture Exchange nor the Investment Industry Regulatory Organization of Canada accepts responsibility for the adequacy or accuracy of this release.
Reservoir Capital Corp.
604-662-8448
604.688.1157
info@reservoircapitalcorp.com
www.reservoircapitalcorp.com