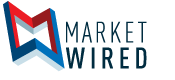 The Boca Raton Marriott Puts a Palatable Spin on the Election With a Presidential Burger Battle
May the Best Burger Win! Bite Into Politically-Inspired Beef at Cafe 5150 and Vote for a Winner
/EINPresswire.com/ -- This year's presidential election is as charged as ever, but the Boca Raton Marriott at Boca Center has taken the competition to a whole new -- and deliciously edible -- level. The hotel's Cafe 5150 has launched its own election known as the Presidential Burger Battle, and in this vote at least, the candidates are equally appealing.
While savoring the multimillion-dollar renovations of this hotel in Boca Raton, guests can sit down at Cafe 5150 and order The Trump Burger and The Clinton Burger for a taste test of presidential proportions.
In a nod to the innovation guests will choose from the following at the Boca Raton hotel restaurant:
The Trump Burger: A tower of a burger with fried onion straws over a chargrilled USDA Angus beef patty, served with lettuce, bacon, Big Apple tomatoes and Manhattan gold cheddar cheese. Served with a potato-wedges topped with cheese.
The Clinton Burger: An extra-grilled USDA Angus burger topped with onions, peppers and mushrooms sautéed in a spicy sauce. Piled on top are Big Apple tomatoes, Arkansas greens, Razorback bacon and cheddar cheese. Served with fries.
Citizens can bite into both burgers and cast their votes for the best one via social media through November 8, 2016.
Those weary of politics and promises will find a welcome respite at both Cafe 5150 and the rest of the hotel. The guest rooms' sleek, Modernist design complements the property's wealth of 4-star amenities, like the full-service M Club Lounge and the heated outdoor pool that make this one of the top hotels in Boca Raton, Florida.
About the Boca Raton Marriott at Boca Center
Following a multimillion-dollar renovation completed in fall of 2015, the Boca Raton Marriott at Boca Center pairs sophisticated minimalism with indulgent amenities. Guests will discover inviting public spaces, from the lobby library to the exclusive, 24-hour M Club Lounge, as well as a fully-equipped fitness center and heated outdoor pool. Guest rooms feature platform beds with pillow-top mattresses, marble bathrooms with rain showers and state-of-the-art technology for a restorative stay; while the hotel's all-day restaurant, Cafe 5150, offers a delicious introduction to the dining scene in Boca Raton. The hotel's 17,000 sq. ft. of stylish indoor and outdoor event space is perfect for meetings and celebrations, while nearby attractions like The Shops at Boca Center, Mizner Park and Deerfield and Delray beaches make it easy to experience the best of the area.
CONTACT:
Boca Raton Marriott at Boca Center
5150 Town Center Circle
Boca Raton, Florida 33486
1-561-392-4600
http://www.marriott.com/hotels/travel/pbibr-boca-raton-marriott-at-boca-center/