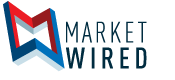 Earth Alive Obtains Governmental Registration in Guatemala and Ships Soil Activator(TM) Microbial Biofertilizer for Large Scale Melon Trials by Leading American Producer and...
...Distributor of Produce
/EINPresswire.com/ -- Earth Alive Clean Technologies Inc. (CSE:EAC) ("Earth Alive" or the "Company"), a leading Canadian Clean-Tech company, developer and manufacturer of state-of-the-art microbial technology-based products, is pleased to announce the shipping of its Soil Activator™ product to Guatemala for melon trials by one of North America's leading producers and distributors of produce.
Earth Alive's Soil Activator™ is a patent-pending, CFIA registered, non-crop specific, organic microbial biofertilizer designed to produce more vigorous plants and higher yields by improving nutrient availability in the soil. Soil Activator™ biofertilizer has just obtained registration in Guatemala, the fifth country in Latin America, including Peru, Chile, Honduras and Colombia (see press releases dated August 29, and September 7, 2016).
Based on the results of previous successful applications of Soil Activator™ on melons, this undisclosed producer and distributor of produce, operating in 70 countries, is conducting trials ahead of Guatemala's melon growing season beginning in October. "We have already seen positive results from 2 consecutive years of melon trials completed by an independent research organization based in Montferrier, France." Said Michael K. Warren V.P of Agriculture, and he added that, "this research and test project demonstrated superior fruit quality and a 15% higher yield of Charentais melons versus fertilizer alone in a comparative analysis."
Ms. Paola Correal, Director of Operations for the company further added, "The melon trials in Guatemala with one of the largest producers in the world are instigated by Brenntag, our distributor across Latin America. Together, we are looking at a very promising market for Soil Activator™ in Guatemala in melon and other various crops."
About Earth Alive Clean Technologies:
Earth Alive is a key player in world markets of environmentally sustainable industrial solutions. The company works with the latest innovations in microbial technology to formulate and patent innovative products that can tackle the most difficult industrial challenges, once only reserved to environmentally harmful chemicals and additives. The company is focused on environmental sustainability with its two flagship patent-pending technologies in 1) the agriculture industry and 2) dust control for the mining industry.
For additional company information, please visit: www.earthalivect.com
The CSE has neither approved nor disapproved the contents of this press release. The CSE does not accept responsibility for the adequacy or accuracy of this release.
Forward Looking Information
Except for statements of historical fact, this news release contains certain forward-looking statements within the meaning of applicable securities law. Forward-looking statements are frequently characterized by words such as "plan", "expect", "project", "intend", "believe", "anticipate", "estimate" and other similar words, or statements that certain events or conditions "may" occur. Although Earth Alive believes that the expectations reflected in the forward-looking statements are reasonable, there can be no assurance that such expectations will prove to be correct. Such forward-looking statements are subject to risks and uncertainties that may cause actual results, performance or developments to differ materially from those contained in the statements. Except as required under applicable securities legislation, the Company undertakes no obligation to publicly update or revise forward-looking information, whether as a result of new information, future events or otherwise.
Media information and interview requests:
Mr. David Gilmour
514-814-2899
dgilmour@earthalivect.com
Investor relations:
Mr. Frederick Chabot
438-863-7071
frederick@contactfinancial.com