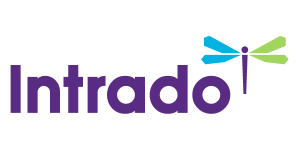 California Nanotechnologies Applies for Extension to Term of Warrants
/EIN News/ -- LOS ANGELES, Sept. 29, 2016 (GLOBE NEWSWIRE) -- California Nanotechnologies Corp. (TSX VENTURE:CNO) (the "Company") announces that it has made application to the TSX Venture Exchange (the "Exchange") to extend the term of 2,645,148 common share purchase warrants (the "Warrants") that were issued under the Company's private placement of units completed on April 8, 2014.  The Warrants that are the subject of the application have an exercise price of $0.225 per common share and were originally set to expire on April 8, 2015.  The Company previously extended the term of the Warrants to expire on October 8, 2015 and then extended the term again to October 8, 2016.  Insiders of the Company hold approximately 56% of these Warrants.  The Company has now applied for consent to further extend the term of the Warrants from 30 months to 42 months from the date of original issuance of the Warrants in accordance with Exchange policies. If accepted by the Exchange, the Warrants would now expire on October 8, 2017.

For further information, please contact:
David Grant, Interim CEO
T: (562) 404-8510 x107
C: (714) 757-8863
E: info@calnanocorp.com
W: www.calnanocorp.com
EXCEPT FOR HISTORICAL INFORMATION CONTAINED HEREIN THIS DOCUMENT CONTAINS FORWARD-LOOKING STATEMENTS. THESE STATEMENTS CONTAIN KNOWN AND UNKNOWN RISKS AND UNCERTAINTIES THAT MAY CAUSE THE COMPANY'S ACTUAL RESULTS OR OUTCOMES TO BE MATERIALLY DIFFERENT FROM THOSE ANTICIPATED AND DISCUSSED HEREIN.
NEITHER TSX VENTURE EXCHANGE NOR ITS REGULATION SERVICES PROVIDER (AS THAT TERM IS DEFINED IN POLICIES OF THE TSX VENTURE EXCHANGE) ACCEPT RESPONSIBILITY FOR THE ADEQUACY OR ACCURACY OF THIS RELEASE.