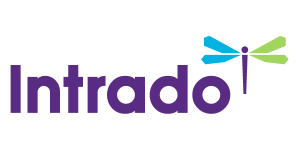 Nevada Families One Step Closer to Educational Freedom
/EIN News/ -- TALLAHASSEE, Fla., Sept. 29, 2016 (GLOBE NEWSWIRE) -- Today, the Nevada Supreme Court ruled that Education Savings Accounts (ESA) are constitutional. Nevada's ESA program is the most expansive educational choice program in the nation.

Specifically, the court agreed with the state that the primary constitutional arguments brought by plaintiffs against ESAs are without merit. Although the court ruled against the state on a funding issue, it laid out a clear blueprint for addressing the funding technicality so that the 8,000 parents who have applied for an ESA are able to take advantage of greater educational opportunities for their children.

"The court's ruling that ESAs are constitutional is a significant victory for Nevada families,'' said Foundation for Excellence in Education (ExcelinEd) CEO Patricia Levesque.

"I look forward to Governor Brian Sandoval and the legislature addressing the funding mechanism for the state's ESA program so that all Nevada parents have the right, as well as the resources, to choose the best education option for their children."

ExcelinEd filed an amicus brief in the Nevada Supreme Court in support of the state's position in the Duncan vs. State of Nevada case. The amicus curiae was prepared by Wilmer Cutler Pickering Hale and Dorr LLP.

Learn more about Education Savings Accounts:
Nevada's Education Savings Account (ESA) legislation, which passed in 2015, provides parents of up to 450,000 eligible students in the state with the funding to select schools, tutors and other approved education services for their children, including necessary therapies for students with disabilities.
Since the first Education Savings Account (ESA) program was introduced in 2011 in Arizona, this policy has been changing education as we know it.
ESAs place state dollars designated for a child's education into an account that parents can direct in a manner that is best for a child's unique needs.
Account funds can cover multiple education options, including private school tuition, online education, tutoring and dual enrollment, and unused funds can be saved for future K-12 or higher education costs.
ESAs create an entirely flexible approach to education, where the ultimate goal is maximizing each child's natural learning abilities.
CONTACT: Press Office
         850-391-4090
         PressShop@excelined.org