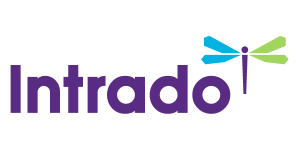 Cempra Announces Anti-NASH Effects of Solithromycin: Interim Results From Phase 2 Study
/EIN News/ -- — Pre/post treatment biopsies confirm mean NAS reduction of 1.3 points after 90 days of treatment with solithromycin —

— All six patients showed ALT reductions after 90 days of treatment with solithromycin —
— Solithromycin was well tolerated —
— Management to host webcast and conference call with principal investigator to discuss interim results Friday, September 30 at 8:30 a.m. ET —
CHAPEL HILL, N.C., Sept. 29, 2016 (GLOBE NEWSWIRE) -- Cempra, Inc. (Nasdaq:CEMP), a clinical-stage pharmaceutical company focused on developing antibiotics to meet critical medical needs in the treatment of bacterial infectious diseases, today announced interim results showing anti-NASH effects in the first six nonalcoholic steatohepatitis (NASH) patients dosed with solithromycin in a Phase 2 study.
Compared with baseline values, after 90 days of solithromycin treatment, all six NASH patients had a reduction in their nonalcoholic fatty liver disease (NAFLD) activity score (NAS) (mean reduction, 1.3) and their alanine aminotransferase (ALT) (mean reduction, 17.8 U/L). Five of six patients had a reduction in their aspartate aminotransferase (AST), and the sixth patient had an AST that was unchanged and normal (mean reduction for the six patients, 10.1 U/L).
There were also mean reductions in ballooning hepatocyte degeneration and inflammation, both of which are histological signs of NASH.
Solithromycin has been well tolerated in this study.
According to the National Institutes of Health, up to 16 million Americans, or two to five percent of the U.S. population, has NASH.
"We have been focusing on new treatments for NASH for the past 15 years and the early results we have seen with solithromycin are very promising for a patient population that urgently needs a new treatment option," said Pierre Gholam, M.D., from Case Western Reserve University School of Medicine and principal investigator of the study.
"While this is a small number of patients and further work is required to confirm these data on a wider scale, the observation that solithromycin was able to lower NAS by an average of 1.3 points in just 13 weeks with a good safety profile does allow a good measure of optimism," Gholam added.
Based on the safety profile and activity seen in the first six patients, Cempra plans to continue the Phase 2 study to obtain data from up to 15 NASH patients. Enrollment is expected to complete in the first quarter of 2017.
"We are very excited to see that these early clinical results with solithromycin in NASH patients are confirming the results we saw in our pre-clinical studies and we look forward to continuing to investigate this important unmet medical need," said Prabhavathi Fernandes, Ph.D., president and chief executive officer of Cempra.
In 2014, Cempra announced that solithromycin significantly lowered NAFLD activity scores by affecting ballooning degeneration, gluconeogenesis and inflammation in an animal model of NASH (http://scientonline.org/fulltext/solithromycin-diminishes-steatohepatitis-by-modulating-gluconeogenesis-and-inhibits-tumor-growth-in-a-diabetic-mouse-model-of-non-alcoholic-steatohepatitis/21298).
In early 2016, Cempra dosed the first patient in this Phase 2 study and announced that the company planned to conduct an interim analysis of the results, as announced today, approximately halfway through study enrollment in order to assess clinical safety and benefit.
Phase 2 NASH Clinical Trial Design
The Phase 2 open label study is enrolling up to 15 adult patients with NASH. Patients are receiving 200 mg of solithromycin once daily for seven days, then 200 mg three times a week thereafter for a total course of therapy of 13 weeks. All patients undergo a liver biopsy at baseline, which must demonstrate the presence of hepatic fibrosis (without cirrhosis), steatosis, ballooning hepatocyte degeneration, and inflammation, with a NAS of ≥ 4. A follow-up liver biopsy is conducted at the end of the 13 week treatment period. The primary efficacy measure is change in liver histology as measured by the NAFLD activity score. Fibrosis, ballooning degeneration, and markers of liver inflammation are also evaluated, along with safety and tolerability.
About Solithromycin
Solithromycin is a highly potent next-generation macrolide which has activity against most macrolide-resistant CABP pathogens. In vitro and in vivo studies have shown potent activity against S. pneumoniae as well as an extended spectrum of activity against community-acquired methicillin resistant S. aureus (CA-MRSA), streptococci, haemophilus, enterococci, Mycobacterium avium and in animal models of malaria. It is also active against atypical bacteria, such as legionella, chlamydia, mycoplasma and ureaplasma, and against gonococci and other organisms that cause genitourinary tract infections. It is eight to 16 times more potent than azithromycin against many bacteria and is active against azithromycin-resistant strains. The activity of solithromycin against resistant strains is driven by its ability to interact with three sites on the bacterial ribosome, compared to the single binding site of first and second generation macrolides.
About Nonalcoholic Steatohepatitis (NASH)
NASH occurs in approximately 10% to 20% of patients with nonalcoholic fatty liver disease (NAFLD). NASH is a progressive form of NAFLD where accumulation of excessive fat (steatosis) coexists with liver cell injury, inflammation and fibrosis, which eventually leads to cirrhosis and liver cancer in a subset of patients. NASH affects between two and five percent of the U.S. population and there are no approved therapeutics for this condition. In the absence of proven treatment, physicians often recommend a combination of diet and exercise. It often starts as NAFLD, which affects one quarter of the U.S. population, but often progresses to the more severe NASH in which inflammation or cellular ballooning, or apoptosis, occur. NASH can lead to liver fibrosis, cirrhosis or primary liver cancer.
Conference Call and Webcast
Cempra management will host a webcast and conference call regarding this announcement at 8:30 a.m. ET on Friday, September 30. The live call may be accessed by dialing 877-377-7553 for domestic callers and 253-237-1151 for international callers and using conference number: 90041766. A live webcast of the call will be available from the investor relations sections of the company website at www.cempra.com, and will be archived there for 30 days. A telephone replay of the call will be available by dialing 855-859-2056 for domestic callers, or 404-537-3406 for international callers, and entering the conference number: 90041766.
About Cempra, Inc.
Cempra, Inc. is a clinical-stage pharmaceutical company focused on developing antibiotics to meet critical medical needs in the treatment of bacterial infectious diseases. Cempra's two lead product candidates are currently in advanced clinical development. Solithromycin has been successfully evaluated in two Phase 3 clinical trials for community acquired bacterial pneumonia (CABP) and applications for approval for both intravenous and oral capsule formulations have been accepted for review by the FDA and the EMA. Solithromycin is licensed to strategic commercial partner Toyama Chemical Co., Ltd., a subsidiary of FUJIFILM Holdings Corporation, for certain exclusive rights in Japan. Solithromycin is also in a Phase 3 clinical trial for uncomplicated urogenital urethritis caused by Neisseria gonorrhoeae or chlamydia. Cempra is contracted with BARDA for the development of solithromycin for pediatric use. Three formulations, intravenous, oral capsules and a suspension formulation are in a Phase 1b trial in children from birth to 17 years of age. Fusidic acid is Cempra's second product candidate, which is being developed for acute bacterial skin and skin structure Infections (ABSSSI) and is also in an exploratory study for chronic oral treatment of refractory infections in bones and joints. Both products seek to address the need for new treatments targeting drug-resistant bacterial infections in the hospital and in the community. Cempra has also synthesized novel macrolides for non-antibiotic uses such as the treatment of chronic inflammatory diseases, endocrine diseases and gastric motility disorders. Cempra was founded in 2006 and is headquartered in Chapel Hill, N.C. For additional information about Cempra please visit www.cempra.com.
Please Note: This press release contains forward-looking statements regarding future events. These statements are just predictions and are subject to risks and uncertainties that could cause the actual events or results to differ materially. These risks and uncertainties include, among others: results of our pre-clinical studies and clinical trials are not predictive of results from subsequent clinical trials for any possible therapy; our and our strategic commercial partners' ability to obtain FDA and foreign regulatory approval of our product candidates, including solithromycin; our ability to commercialize and launch, whether on our own or with a strategic partner, any product candidate that receives regulatory approval; our ability to produce and sell any approved products and the price we are able to realize for those products; our ability to retain and hire necessary employees and to staff our operations appropriately; the unpredictability of the size of the markets for, and market acceptance of, any of our products, including solithromycin and fusidic acid; the costs, sources of funds, enrollment, timing, regulatory review and results of our studies and clinical trials and those of our strategic commercial partners; our need to obtain additional funding and our ability to obtain future funding on acceptable terms; our anticipated capital expenditures and our estimates regarding our capital requirements; the possible impairment of, or inability to obtain, intellectual property rights and the costs of obtaining such rights from third parties; our ability to compete in our industry; our dependence on the success of solithromycin and fusidic acid; innovation by our competitors; and our ability to stay abreast of and comply with new or modified laws and regulations that currently apply or become applicable to our business. The reader is referred to the documents that we file from time to time with the Securities and Exchange Commission.
Contact:
John Bluth
Cempra, Inc.
+1 984 209 4534
jbluth@cempra.com

Investor Contact:
Robert Uhl
Westwicke Partners, LLC
+1 858 356 5932
robert.uhl@westwicke.com

Media Contact:
Melyssa Weible
Elixir Health PR
+1 201 723 5805
mweible@elixirhealthpr.com