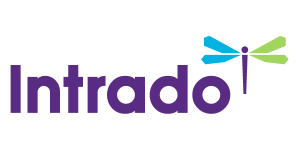 ReposiTrak's Fields to Speak at The Wall Street Journal Global Food Forum October 6 in New York City
/EIN News/ -- SALT LAKE CITY, Utah, Sept. 29, 2016 (GLOBE NEWSWIRE) -- Park City Group's subsidiary, ReposiTrak, Inc., the leading provider of Compliance Management and Track & Trace solutions for food, pharma and dietary supplement safety, announces today that Randy Fields, Chairman and CEO of Park City Group, will participate  in The Wall Street Journal (WSJ) Global Food Forum on October 6th in New York City.  Fields joins other industry, academia and regulatory executives who will each be interviewed by WSJ editors in front of an audience to explore key challenges and opportunities in the business of food.  During his session, titled "Safe Sourcing," Fields will address the Food Safety Modernization Act's ability to make food safer, how the opacity of the global food supply chain enables both food fraud and food crime and the expansion of superbugs. 

The WSJ is launching the first annual Global Food Forum in response to food's growing impact on the world's economy and to further explore the opportunities and challenges facing the United States. The Global Food Forum is one of the WSJ Executive Conferences that convenes decision makers, innovators and thought leaders from the public and private sector to spark new ideas and impact change.
"I am honored to have been invited to participate as a speaker in the first annual Global Food Forum," said Randy Fields.  "I look forward to sharing the insights we have learned in our conversations with many retailer and wholesaler senior executives, many of whom are now ReposiTrak customers." 
About ReposiTrak
ReposiTrak® provides food retailers and suppliers with a robust solution to help them protect their brands and remain in compliance with the rapidly evolving regulations in the Food Safety Modernization Act.  Additionally, ReposiTrak enables traceability as products and their ingredients move between trading partners.  ReposiTrak is a wholly-owned subsidiary of Park City Group (NASDAQ:PCYG) and was co-founded with Leavitt Partners.  More information is available at www.repositrak.com.
About Park City Group
Park City Group (PCYG) is a Software-as-a-Service ("SaaS") provider that brings unique visibility to the consumer goods supply chain, delivering actionable information to ensure products are available when and where consumers demand them, helping retailers and suppliers to 'Sell More, Stock Less, and See Everything'. Park City Group's technology also assists all participants in the food and drug supply chains to comply with food and drug safety regulations through the Company's ReposiTrak subsidiary. More information is available at www.parkcitygroup.com.
Media Contact
Ronald Margulis
RAM Communications
+1 908.272.3930
ron@rampr.com