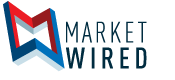 Mosaic Looks to Brazil's Vale for Latest Fertilizer Acquisition, an Industrial Info News Alert
/EINPresswire.com/ -- Researched by Industrial Info Resources (Sugar Land, Texas) -- Vale S.A. (NYSE:VALE) (Rio de Janeiro, Brazil) is widely expected to sell about 75% of Vale Fertilizantes, its fertilizer business, to The Mosaic Company (NYSE:MOS) (Plymouth, Minnesota), a leading U.S. fertilizer producer, in the near future, according to Reuters and other news sources. The deal would combine Vale's fertilizer and phosphate assets, and would fit Mosaic's recent trend of buying up other companies' fertilizer businesses, such as those of Archer Daniels Midland Company (NYSE:ADM) (Minneapolis, Minnesota) and CF Industries Holdings Incorporated (NYSE:CF) (Deerfield, Illinois). Industrial Info is tracking $6.5 billion in projects involving Mosaic, and $3.28 billion in projects involving Vale Fertilizantes.
Within this article: Details on the highest-valued projects involving Vale Fertilizantes and Mosaic, including proposals for major facilities in Florida and Brazil.
For details, view the entire article by subscribing to Industrial Info's Premium Industry News, or browse other breaking industrial news stories at www.industrialinfo.com.
Industrial Info Resources (IIR), with global headquarters in Sugar Land, Texas, five offices in North America and 10 international offices, is the leading provider of global market intelligence specializing in the industrial process, heavy manufacturing and energy markets. Industrial Info's quality-assurance philosophy, the Living Forward Reporting Principle™, provides up-to-the-minute intelligence on what's happening now, while constantly keeping track of future opportunities. To contact an office in your area, visit the www.industrialinfo.com "Contact Us" page.
Contact:
Brian Ford
(713) 980-9393