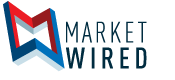 NB Power Joins Terrestrial Energy's Corporate Industrial Advisory Board
/EINPresswire.com/ -- NB Power, a government-owned electric utility company, has joined the Corporate Industrial Advisory Board (the "CIAB") of Terrestrial Energy, a vendor of advanced nuclear power plants. NB Power is a Crown Corporation and the largest provider of electricity in the Canadian province of New Brunswick. NB Power owns and operates the Point Lepreau Nuclear Generating Station.
The Corporate Industrial Advisory Board enables current and future operators of nuclear power plants to advise Terrestrial Energy on a timely basis, of design, construction and operational requirements of end users as Terrestrial Energy progresses through engineering of the first commercial IMSR™ power and industrial heat plants. The Board meets on a regular basis, to discuss the needs of industry, and how Terrestrial Energy can address those needs with its IMSR™. NB Power joins other nuclear power utilities, including Ontario Power Generation, Duke Energy and Southern Nuclear Operating Company, three of the largest operators of nuclear power plants in North America.
NB Power President and CEO, Gaëtan Thomas, made the following remarks about the appointment, "New Brunswick Power has a rich history of industrial innovation, including building the first CANDU-6 nuclear power plant. Terrestrial Energy's pursuit of this new technology is very much in the spirit of that innovation. We look forward to advising Terrestrial Energy as its develops this exciting technology with the view that in future we might be able to take advantage of this new carbon-free energy source for the benefit of New Brunswickers".
About NB Power
NB Power is a Crown Corporation, wholly owned by the province of New Brunswick, that provides generation, transmission and distribution of power for over 75% of the province's power needs. NB Power operates 12 power stations throughout the province, with an aggregate capacity of 2,853 gigawatts (GWe). The Point Lepreau Nuclear Generating Station is home to the the only nuclear facility in Atlantic Canada. This state of the art facility provides approximately 25% of New Brunswick's electrical energy requirements. It also sells 5% of the energy it generates to the Maritime Electric Company Ltd. on Prince Edward Island. For more information about NB Power and Point Lepreau, please visit www.nbpower.com.
About Terrestrial Energy
Terrestrial Energy is developing a next-generation nuclear reactor based on its Integral Molten Salt Reactor (IMSR™) technology. The IMSR™ represents true innovation in safety, cost and functionality. It will offer safe and reliable power solutions for electricity production and energy for industrial process heat generation. These together extend the applicability of nuclear energy far beyond its current footprint. With this profile, the IMSR™ is capable of driving the rapid global decarbonization of the primary energy system by displacing fossil fuel combustion across a broad front. It is complementary to renewable power sources and ideal for distributed power systems on existing grids. Using an innovative design and proven Molten Salt Reactor technology, the IMSR can be brought to global markets in the 2020s. Terrestrial Energy USA Ltd is an affiliate company that is seeking to develop IMSR technology for US market deployment.
Social Media
Facebook: TerrestrialMSR
Twitter: TerrestrialMSR
YouTube: Terrestrial Energy
LinkedIn: TerrestrialEnergy
Google+: TerrestrialEnergy
Terrestrial Energy
Grant Draper
(415) 745-0254
grant@capstreamx.com
Terrestrial Energy
Brian Smith
(416) 822-3130
bsmith@the-lanes.ca
info@terrestrialenergy.com
www.terrestrialenergy.com