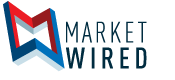 Naturally Splendid Signs Letter of Intent to Acquire Packaging Equipment
/EINPresswire.com/ -- Naturally Splendid Enterprises Ltd. ("Naturally Splendid") (FRANKFURT:50N)(TSX VENTURE:NSP)(OTC:NSPDF) is pleased to announce that it has signed a letter of intent with Eat Real Snack Food Canada Ltd. ("ERSF") to enter into a definitive agreement (the "Definitive Agreement") whereby Naturally Splendid will acquire certain packaging equipment owned by ERSF (the "Packaging Equipment") as well as enter into a three year service agreement whereas Naturally Splendid will process and package for ERSF.
The acquisition of this comprehensive packaging system continues the Company's strategy of becoming more vertically integrated. Naturally Splendid VP of Operations Bryan Carson states, "The acquisition of this packaging line has many potential benefits for the Company. We are able to control inventory and costing much more efficiently, which can translate into increased margins. Delivery schedules become more manageable allowing the Company to aggressively pursue additional retail clients. As importantly, when in control of our own packaging, we are able to launch additional product lines far more efficiently and can test new products more easily. There is also ample opportunity to provide packaging services not only to ERSF, but also to a wide variety of companies opening up a potential additional revenue stream for the Company".
Packaging Equipment
ERSF original purchase price for the packaging equipment that Naturally Splendid is purchasing was in excess of $2,000,000 CDN. The packaging equipment includes the following:

Fully Automated Standalone Zipper Bag Manufacturing and Packaging System
Fully Automated Jar Manufacturing System
Fully Automated Jar Packaging Line
Fully Automated Dry Food Packaging System
Automated Seasoning Packaging System
Automated Powder Packaging System
Box Making Line
Overwrapping System
Service Agreement
The parties have also agreed to enter into service agreement whereby Naturally Splendid will provide packaging and storage services to ERSF for a period of three years and ERSF will commit to a minimum monthly amount of $14,500 per month over that period. The full value of this service agreement is a minimum of $174,000 annually for a total of $522,000 for the initial three year term of this service agreement.
Eat Real Snack Foods (ERSF)( www.eatrealworld.ca ) is a Canadian company that markets a healthy line of snacks. Their fruit and nut bars are based on three very simple concepts that are; Taste; Nutrition; and Real Ingredients.The desire of ERSF is to create a product that is an enjoyable healthy alternative to standard snack and confectionery items and to distinguish themselves from other brands that offer less nutritious products. The products are made from real, natural ingredients with no added artificial flavourings, colourings or preservatives. ERSF President Mr. Ammar Jeet Singh states, "We are so pleased with the opportunity to work with Naturally Splendid. This transaction allows ERSF to focus on expanding our international presence. By focusing on international sales, we believe there is an opportunity to drive additional ERSF packaging business to Naturally Splendid".
In consideration of the Packaging Equipment, Naturally Splendid has agreed to:
Assume ERSF's lease agreement (the "Lease Agreement") regarding the lease of the Packaging Equipment. Under the Lease Agreement, Naturally Splendid will be required to make monthly lease payments of $9,765 until May 2022. Following the final lease payment in May 2022, Naturally Splendid will own the Packaging Equipment free and clear of any encumbrances.


Pay to ERSF $100,000 in cash or shares, at the sole election of Naturally Splendid, as follows: (A) CAD $50,000 on or before 30 days from closing of the transaction and (B) $50,000 on or before six months from closing of the Transaction.

The parties have agreed that the deemed value of the lease payments will be $600,000. In the event that the total lease payments are less than $600,000, Naturally Splendid has agreed to pay to ERSF, in cash or shares, the difference between $600,000 and the remaining lease payments.
The transaction is subject to the acceptance of the TSX Venture Exchange.
About Naturally Splendid Enterprises Ltd.
Naturally Splendid is a multifaceted biotechnology company that is developing, producing, commercializing, and licensing an entirely new generation of plant-derived, bioactive ingredients, nutrientdense foods, and related products. Naturally Splendid is building an expanding portfolio of patents (issued and pending) and proprietary intellectual property focused on the commercial uses of industrial hemp and non-psychoactive cannabinoid compounds in a broad spectrum of applications.
Naturally Splendid currently has six innovative divisions: (1) Natera® brand of retail hemp superfood products currently distributed throughout North America and Asia; (2) Chi Hemp Industries Incorporated (Chii) is selling natural and organic hemp products through e-commerce (3) PawsitiveFX® brand of pet care products; (4) Simlpi Plant-Based Ingredients Division of plant-derived bulk ingredients including patent-pending HempOmega®; (5) The 12,000-square-foot POS / BPC Facility - which is managed for Naturally Splendid by POS Bio-Sciences - is positioned to offer commercial-scale custom processing solutions for biological materials, such as functional foods and natural health ingredients to a wide range of clients (6) hemp-based cannabinoid nutraceuticals. The Company's advanced technologies, industry expertise, and strategic partners allow for the creation of customized solutions with a consistent focus on quality and sustainability.
For more information e-mail info@naturallysplendid.com or call 604-673-9573.
On Behalf of the Board of Directors
J. Craig Goodwin, CEO, Director
Forward-Looking Statements
Information set forth in this news release contains forward-looking statements that are based on assumptions as of the date of this news release. These statements reflect management's current estimates, beliefs, intentions and expectations. They are not guarantees of future performance. Naturally Splendid cautions that all forward looking statements are inherently uncertain and that actual performance may be affected by a number of material factors, many of which are beyond Naturally Splendid's control including, but not limited to, Naturally Splendid's ability to complete the balance private placement financing. Accordingly, actual and future events, conditions and results may differ materially from the estimates, beliefs, intentions and expectations expressed or implied in the forward looking information. Except as required under applicable securities legislation, Naturally Splendid undertakes no obligation to publicly update or revise forward-looking information.
NEITHER TSX VENTURE EXCHANGE NOR ITS REGULATION SERVICES PROVIDER (AS THAT TERM IS DEFINED IN THE POLICIES OF THE TSX VENTURE EXCHANGE) ACCEPTS RESPONSIBILITY FOR THE ADEQUACY OR ACCURACY OF
Naturally Splendid Enterprises Ltd.
Office: (604) 465-0548
Fax: (604) 465-1128
E-mail: info@naturallysplendid.com
Website: www.naturallysplendid.com