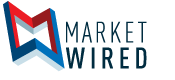 OTA: Time to Find Permanent Solutions in Excavation/Aggregate Hauling Sector
/EINPresswire.com/ -- The Ontario Trucking Association hopes today's announcement by Transportation Minister Steven Del Duca to work with all parties to resolve long-standing issues for gravel and dirt carriers will lead to a permanent solution for all carriers.
The Province of Ontario has agreed to reissue moratoriums on axle weight penalties and restrict enforcement only to gross vehicle weights on a temporary basis while all parties are brought to the table to finalize a long-term agreement.
Every province in Canada restricts different truck configurations to a certain carrying capacity (gross vehicle weight), as well as requiring the weight to be distributed in a specific manner across the vehicle configuration to mitigate the impact on road infrastructure.
"The Ontario Trucking Association wants the province to implement an enforcement system that will hold all members in the supply chain accountable for the overloading of vehicles, including those loading the vehicles and those owning and operating them," says Stephen Laskowski, president of the Ontario Trucking Association.
OTA points out that Ontario has the most productive and safety-focused truck configuration laws in North America. The majority of the trucking industry and its customers throughout the Ontario supply chain have developed relationships to load trucks in a compliant manner, allowing for efficient and safe movement of vehicles and loads.
"Based on today's announcement, the Province of Ontario must move quickly to ensure that all trucking companies and businesses that own or control the movement of dirt and gravel will have the capability to comply with Ontario weight laws. Most carriers are compliant members of the business community and most shippers are committed to following the rules," says Laskowski.
The OTA president points out there are many trucking companies and aggregate businesses operating today that load and move these products legally each and every day.
Laskowski suggested the government could raise the compliance bar by rigorously enforcing shipper liability laws as well as implementing new contractual requirements for suppliers bidding on government projects.
Ontario Trucking Association
Marco Beghetto, VP Communications & New Media
(416) 249-7401 x 238
Marco.Beghetto@Ontruck.org