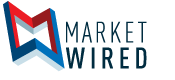 Cataca Resources Provides Update on FlitWays Acquisition Audit and Closing
/EINPresswire.com/ -- Cataca Resources, Inc. ("Cataca Resources" or the "Company") (OTC PINK: CATQ) is pleased to provide this update regarding its previously announced agreement to acquire 100% of FlitWays Technology, Inc. ("FlitWays"), a Los Angeles-based ground travel booking and scheduling company.
The Company anticipates that the required audit of FlitWays will be completed within the next week, including unaudited but reviewed statements for the most recent periods ending March 31, 2016, and June 30, 2016. The Company expects that the agreement to acquire FlitWays will close shortly thereafter.
"The successful conclusion of the current FlitWays audit is expected to satisfy the final major condition of the acquisition agreement," comment Tobi Mac Aro, president of Cataca and CEO/founder of FlitWays. "We all look forward to closing the transaction as soon as possible and launching our planned FlitWays expansion strategy as a new publicly traded company."
For additional information regarding FlitWays Technology, Inc., visit www.FlitWays.com.
The closing of the transaction contemplated by the Share Exchange Agreement between Cataca Resources and FlitWays Technology is subject to certain customary terms and conditions, including, but not limited to, the satisfactory completion of an ongoing audit of FlitWays Technology and corporate name change.
Additional information regarding Cataca Resources and the proposed FlitWays Technology, Inc. acquisition can be found in the Company's most recent filings with SEC at www.sec.gov and further Company press releases.
Cautionary Statement Regarding Forward-Looking Information
This press release may contain certain "forward-looking statements" relating to the business of Cataca Resources. All statements, other than statements of historical fact included herein are "forward-looking statements," including, but not limited to; the proposed acquisition of FlitWays Technology; and proposed corporate name change; and any other statements of non-historical information. These forward-looking statements are often identified by the use of forward-looking terminology such as "believes," "expects" or similar expressions, involve known and unknown risks and uncertainties. Although the Company believes that the expectations reflected in these forward-looking statements are reasonable, they do involve assumptions, risks and uncertainties, and these expectations may prove to be incorrect. Investors should not place undue reliance on these forward-looking statements, which speak only as of the date of this press release. The Company's actual results could differ materially from those anticipated in these forward-looking statements as a result of a variety of factors, including those discussed in the Company's periodic reports that are filed with the Securities and Exchange Commission and available on its website (www.sec.gov). All forward-looking statements attributable to the Company or persons acting on its behalf are expressly qualified in their entirety by these factors. Other than as required under the securities laws, the Company does not assume a duty to update these forward-looking statements.
Contact:
Hermosa Capital Management Inc.
2711 N. Sepulveda Blvd #201
Manhattan Beach, CA 90266
Tel: (310) 546-4600
Website: www.FlitWays.com
Email: ir@FlitWays.com