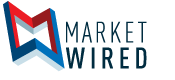 Progressive Snapshot Lets Good Drivers Get Rewarded
Consumers Could Save Big
/EINPresswire.com/ -- According to the Association for Psychological Science, when it comes to driving most people think their skills are above average. Other studies have found nearly two thirds of drivers rate themselves as excellent or very good.
For those excellent or very good drivers, Progressive Insurance offers a voluntary discount program called Snapshot that measures drivers habits to help them save money on their car insurance. This offering allows Progressive to personalize insurance rates based on individual driving habits. People who drive less, in safer ways and during safer times of day are most likely to get a discount:
Safe drivers are defensive, and don't follow closely so they don't have to slam on the brakes.
Low-mileage drivers live close to work, take public transportation, have an extra car they don't drive every day. Those that drive less than 50 miles a day are more likely to save with Snapshot. However, even high-mileage drivers can earn a discount if they avoid tailgating and sudden stops.
Driving during safer times of day means avoiding driving between midnight and 4:00 a.m. or during the busiest times of day.
After signing up for Snapshot, users will receive a device that easily plugs into the car. It measures how fast, how far and when people drive, while also measuring rates of acceleration and hard braking. In addition to saving drivers money on their insurance, Snapshot is also a great way for customers to make changes to their driving habits, which can lead to bigger discounts.
For more information, visit progressive.com/snapshot.
The Progressive Group of Insurance Companies has always lived up to its name by being one step ahead of the insurance industry, and finding new and affordable insurance solutions. We began in 1937 with the first drive-in claims office, became the first to introduce reduced rates for low-risk drivers, and then changed the insurance shopping experience by offering comparison rates on the Web.
D S Simon Media
news@dssimon.com