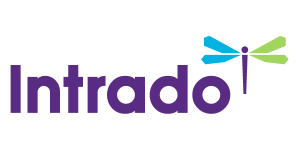 SPECTRUM PHARMACEUTICALS INVESTOR ALERT: Hagens Berman Alerts Spectrum Pharmaceuticals Inc. Investors to Class Action and Lead Plaintiff Deadline
/EIN News/ -- SAN FRANCISO, Sept. 23, 2016 (GLOBE NEWSWIRE) -- Hagens Berman Sobol Shapiro LLP alerts investors in Spectrum Pharmaceuticals Inc. (NASDAQ:SPPI) to the securities class action lawsuit filed in the United States District Court for the Central District of California and the November 21, 2016 Lead Plaintiff deadline.

If you purchased or otherwise acquired securities of SPPI between December 16, 2015 and September 16, 2016 and suffered over $50,000 in losses contact Hagens Berman Sobol Shapiro LLP.  For more information visit:
https://www.hbsslaw.com/cases/SPPI
or contact Reed Kathrein, who is leading the firm's investigation, by calling 510-725-3000 or emailing SPPI@hbsslaw.com.
During a December 2012 meeting with the U.S. Food and Drug Administration (FDA), the FDA discouraged Spectrum from submitting a New Drug Application (NDA) for apaziquone (branded as Qapzola) for the treatment of bladder tumors in patients with non-muscle invasive bladder cancer.  The FDA noted that apaziquone's clinical trials showed the drug "did not meet the pre-specified criteria for superiority when compared to placebo[.]"
In December 2015, Spectrum submitted an apaziquone NDA with the same clinical trials that the FDA previously discouraged.  The Company then repeatedly discussed apaziquone's NDA status during earnings conference calls but never disclosed the FDA's prior discouragement.  On September 14, 2016, Spectrum disclosed that the FDA's panel of outside experts found apaziquone had "not shown substantial evidence of a treatment effect over placebo."  Spectrum shares fell 8% to close at $5.04.
When TheStreet later reported, "Spectrum joins an unacceptably long list of drug and biotech companies hurting investors by failing to be fully transparent about their communications with the FDA," the price of Spectrum shares fell another 2.6%.
"The Defendants appear to have hid key details about apaziquone and their dealings with the FDA as early as December 2012," said Hagens Berman partner Reed Kathrein.
Whistleblowers: Persons with non-public information regarding Spectrum Pharmaceuticals should consider their options to help in the investigation or take advantage of the SEC Whistleblower program. Under the new SEC whistleblower program, whistleblowers who provide original information may receive rewards totaling up to 30 percent of any successful recovery made by the SEC. For more information, call Reed Kathrein at 510-725-3000 or email.  SPPI@hbsslaw.com.
About Hagens Berman
Hagens Berman is a national investor-rights law firm headquartered in Seattle, Washington with offices in 10 cities. The Firm represents investors, whistleblowers, workers and consumers in complex litigation. More about the Firm and its successes can be found at www.hbsslaw.com. Read the Firm's Securities Newsletter, and visit the blog. For the latest news visit our newsroom or follow us on Twitter at @classactionlaw.
Contact:
Reed Kathrein, 510-725-3000