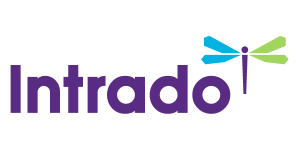 Pomerantz Law Firm Reminds Shareholders with Losses on their Investment in American Renal Associates Holdings, Inc. of Class Action Lawsuit and Upcoming Deadline -- ARA
/EIN News/ -- NEW YORK, Sept. 16, 2016 (GLOBE NEWSWIRE) -- Pomerantz LLP announces that a class action lawsuit has been filed against American Renal Associates Holdings, Inc. ("American Renal" or the "Company") (NYSE:ARA) and certain of its officers. The class action, filed in United States District Court, Southern District of New York, and docketed under 16-cv-06841, is on behalf of a class consisting of all persons or entities who purchased or otherwise acquired American Renal securities:  (1) pursuant and/or traceable to American Renal's false and misleading Registration Statement and Prospectus issued in connection with the Company's initial public offering on or about April 21, 2016 (the "IPO" or the "Offering"); and/or (2) on the open market between April 21, 2016 and August 18, 2016, both dates inclusive (the "Class Period").  This class action seeks to recover damages against Defendants for alleged violations of the federal securities laws under the Securities Exchange Act of 1934 (the "Exchange Act") Securities Act of 1933 (the "Securities Act"). 

If you are a shareholder who purchased American Renal securities during the Class Period, you have until October 31, 2016 to ask the Court to appoint you as Lead Plaintiff for the class.  A copy of the Complaint can be obtained at www.pomerantzlaw.com.   To discuss this action, contact Robert S. Willoughby at rswilloughby@pomlaw.com or 888.476.6529 (or 888.4-POMLAW), toll free, ext. 9980. Those who inquire by e-mail are encouraged to include their mailing address, telephone number, and number of shares purchased. 
[Click here to join this class action]
American Renal operates as a dialysis services provider in the United States focused exclusively on joint venture partnerships with physicians.  The Company, through its subsidiaries, owns and operates kidney dialysis facilities for patients suffering from chronic kidney failure or end stage renal disease ("ESRD").  As of March 31, 2016, it owned and operated 194 dialysis clinics in 25 states and the District of Columbia. 
On or about April 21, 2016, American Renal completed its IPO, issuing 8.625 million shares of common stock and raising net proceeds of approximately $189.75 million. 
The Complaint alleges that throughout the Class Period, Defendants made false and/or misleading statements, as well as failed to disclose material adverse facts about the Company's business, operations, and prospects.  Specifically, Defendants made false and/or misleading statements and/or failed to disclose that: (i) American Renal was engaged in a fraudulent scheme to steer patients away from qualified-for Medicare and Medicaid plans into more expensive Affordable Care Act ("ACA") plans to obtain greater reimbursement for the Company's dialysis services; (ii) the foregoing scheme was in violation of federal and state laws; and (iii) as a result of the foregoing, American Renal's public statements were materially false and misleading at all relevant times. 
On July 1, 2016, three insurance companies filed a lawsuit against American Renal and an affiliated entity in the United States District Court for the Southern District of Florida, alleging that American Renal was engaged in a "fraudulent and illegal scheme" that involved persuading patients who qualified for Medicare or Medicaid coverage to enroll in commercial healthcare plans and then putting those patients in touch with an American Renal-patronized charity that would pay the patients' insurance premiums in full or in part.  As Medicaid and Medicare provide for only predetermined reimbursement rates for dialysis services, the suit alleges that American Renal would thus receive much larger reimbursements from the ACA insurer as a commercial payor than it would have from Medicare or Medicaid coverage.
On news of the lawsuit, American Renal's stock price fell $2.82 per share, or 9.88%, to close at $25.71 on July 5, 2016, the next trading day.
On August 18, 2016, the Centers for Medicare and Medicaid Services (the "Agency"), a federal agency within the U.S. Department of Health and Human Services, announced that it had sent warning letters to all dialysis centers that participate in the federal Medicare program.  The Agency also stated that it is weighing financial penalties on providers found to have directed people eligible for Medicare into ACA plans instead—as American Renal is alleged to have done.
On this news, American Renal's share price fell $2.31, or 10.44%, to close at $19.81 on August 19, 2016.
The Pomerantz Firm, with offices in New York, Chicago, Florida, and Los Angeles, is acknowledged as one of the premier firms in the areas of corporate, securities, and antitrust class litigation. Founded by the late Abraham L. Pomerantz, known as the dean of the class action bar, the Pomerantz Firm pioneered the field of securities class actions. Today, more than 80 years later, the Pomerantz Firm continues in the tradition he established, fighting for the rights of the victims of securities fraud, breaches of fiduciary duty, and corporate misconduct. The Firm has recovered numerous multimillion-dollar damages awards on behalf of class members. See www.pomerantzlaw.com
CONTACT:
Robert S. Willoughby
Pomerantz LLP
rswilloughby@pomlaw.com