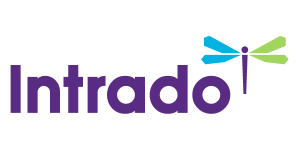 SHAREHOLDER ALERT: Pomerantz Law Firm Reminds Shareholders with Losses on their Investment in Yirendai Ltd. of Class Action Lawsuit and Upcoming Deadline – YRD
/EIN News/ -- NEW YORK, Sept. 16, 2016 (GLOBE NEWSWIRE) -- Pomerantz LLP announces that a class action lawsuit has been filed against Yirendai Ltd. ("Yirendai" or the "Company") (NYSE:YRD) and certain of its officers.   The class action, filed in United States District Court, Central District of California, and docketed under 16-cv-06506, is on behalf of a class consisting of all persons or entities who purchased or otherwise acquired Yirendai American Depositary Shares ("ADS" or "share") between May 11, 2016 and August 24, 2016 both dates inclusive (the "Class Period").  This class action seeks to recover damages against Defendants for alleged violations of the federal securities laws under the Securities Exchange Act of 1934 (the "Exchange Act"). 

If you are a shareholder who purchased Yirendai securities during the Class Period, you have until October 25, 2016 to ask the Court to appoint you as Lead Plaintiff for the class.  A copy of the Complaint can be obtained at www.pomerantzlaw.com.  To discuss this action, contact Robert S. Willoughby at rswilloughby@pomlaw.com or 888.476.6529 (or 888.4-POMLAW), toll free, ext. 9980. Those who inquire by e-mail are encouraged to include their mailing address, telephone number, and number of shares purchased. 
[Click here to join this class action]
Yirendai is a peer-to-peer lending company headquartered in China that purportedly connects investors and individual borrowers. The Company claims to have facilitated over $1.9 billion in loans from its inception in March 2012 through December 31, 2015.
The Complaint alleges that throughout the Class Period, Defendants made false and/or misleading statements, as well as failed to disclose material adverse facts about the Company's business, operations, and prospects.  Specifically, Defendants made false and/or misleading statements and/or failed to disclose that: (i) the Company was experiencing an increasing amount of fraud related to customer applications for its loan products; (ii) the implementation of new anti-fraud regulations by the Chinese government, in response to increasing fraud in the industry, could have a negative impact on the Company's performance; and (iii) as a result of the foregoing, Defendants' statements about Yirendai's business, operations, and prospects, were false and misleading and/or lacked a reasonable basis.
On August 24, 2016, Bloomberg reported that China had imposed limits on peer-to-peer lending, citing authorities' concern over defaults and fraud among the nation's 2,349 online lenders. Specifically, Bloomberg reported that under the new regulations, lenders are barred from taking public deposits or selling wealth management products, and must appoint qualified banks as custodians and improve information disclosure. Bloomberg also reported that individual borrowing is now limited to 1 million yuan ($150,000) from peer-to-peer websites, including a maximum of 200,000 yuan from any one site.
On this news, Yirendai's share price fell $6.92, or 22%, to close at $24.52 per share on August 24, 2016, on unusually heavy trading volume.
The Pomerantz Firm, with offices in New York, Chicago, Florida, and Los Angeles, is acknowledged as one of the premier firms in the areas of corporate, securities, and antitrust class litigation. Founded by the late Abraham L. Pomerantz, known as the dean of the class action bar, the Pomerantz Firm pioneered the field of securities class actions. Today, more than 80 years later, the Pomerantz Firm continues in the tradition he established, fighting for the rights of the victims of securities fraud, breaches of fiduciary duty, and corporate misconduct. The Firm has recovered numerous multimillion-dollar damages awards on behalf of class members. See www.pomerantzlaw.com
CONTACT:
Robert S. Willoughby
Pomerantz LLP
rswilloughby@pomlaw.com