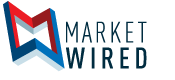 Marigot's Aquamin to Join Stauber at SupplySide West 2016
Award-Winning Marine Multi-Mineral Complex Joining More Than 10,000 Ingredients at Annual Ingredient and Solutions Tradeshow
/EINPresswire.com/ -- Stauber, a leading provider of ingredients for nutraceutical, food, beverage, flavor and pet industries, will be exhibiting at SupplySide West 2016 from October 4, 2016 through October 8, 2016 at booth V115. This year's expo will take place at the Mandalay Bay Resort in Las Vegas, Nevada.
Joining Stauber at SupplySide West is Marigot Ltd.'s Aquamin, a unique marine multi-mineral complex that provides bioactive calcium, magnesium and 72 other trace marine minerals, for the fortification of food, beverage and supplement products. Unlike other mineral sources used in food, beverage and supplement preparation, Aquamin is derived solely from seaweed harvested under an exclusive license off the coast of Iceland.
The seaweed, which absorbs trace minerals from the surrounding seawater, coupled with Aquamin's unique structure, results in a mineral rich product that is neutral tasting, free of chalky texture and easily absorbed by the human body. For finished products using Aquamin, each has the opportunity to develop and maintain its position as a clean-label product, a trend that is driving the natural products industry.
"Aquamin is a truly unique marine nutraceutical ingredient that is supported by a number of clinical studies and is proven to benefit bone, joint and digestive health," said David O'Leary, Commercial Manager of Marigot Ltd. "We look forward to exhibiting alongside our exclusive North America distributor, Stauber, and meeting with prospects who are interested in including Aquamin as a key ingredient in their products."
Aquamin will be recognized at this year's expo as a key ingredient in OLLY Kids Growing Bones, which was named as top five finalist for the 2016 SupplySide CPG Editor's Choice Awards in the Children's Health category. OLLY Kids Growing Bones, the first gummy in the United States to feature Aquamin, is a delicious gummy vitamin formulated to support development of growing bones and teeth in children. Aquamin was also honored in early 2016 at the annual NutraIngredients Awards in Geneva, Switzerland as the 2016 Ingredient of the Year in the Healthy Ageing category.
SupplySide West is the world's leading ingredient and solutions tradeshow, featuring more than 1,200 exhibitors representing over 10,000 ingredients, as well as 14,000 ingredient buyers and suppliers.
During SupplySide West, visit Stauber and Aquamin at booth V115. For more information about Stauber, visit www.StauberUSA.com.
About Stauber
Since 1969, Stauber has consistently offered the finest quality ingredients to the nutritional, food, pharmaceutical, cosmetic and pet care industries. The company was founded on the principle of partnering with manufacturers that provide the highest level of product and service. From the corporate office in Fullerton, California, manufacturing capabilities under its control in New York, warehouses in four strategic geographic locations and alliances with major freight companies, Stauber is able to react quickly and deliver customer needs by being a complete "solution provider."
About Aquamin
Aquamin is a unique marine multi-mineral complex derived from the Lithothamnion seaweed species. Sustainably harvested under licence off the Northwest coast of Iceland, this truly natural mineral offering has been extensively evaluated in clinical trials and demonstrated proven efficacy in multiple health areas. Today, this material is supported by over 30 scientific peer reviewed publications covering bone, joint and digestive health areas. Marigot's approach has always been one of innovation based on science and it has pioneered the development of this mineral across nutraceutical supplement and food ingredient markets internationally.
About SupplySide West
Hosted by Informa Exhibitions, this annual tradeshow and educational forum is the finished product manufacturer's gathering place for top performers, trends, scientific advances and networking. SupplySide West is all about the exploration, discovery, innovation and marketing strategy around the development of finished consumer goods that drive the global business economy. The 2016 show will be held October 4-8 at Mandalay Bay in Las Vegas. For more information visit www.supplysideshow.com.
MEDIA CONTACT
Brittany Galvan
(310) 405-0346
brittany@marketingmavenpr.com