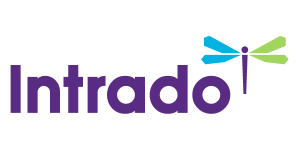 HSN, Inc. Launches Augmented Reality Design App
Home Furnishings Brands Frontgate and Ballard Designs Launch Augmented Reality Design App Expanding HSNi's Experiential Retail Strategy
/EIN News/ -- ST. PETERSBURG, Fla., Sept. 16, 2016 (GLOBE NEWSWIRE) -- Interactive multichannel retailer HSN, Inc. (NASDAQ:HSNI) announced today the launch of an augmented reality (AR) design app across two of its home and lifestyle brands within the Company's Cornerstone portfolio – Frontgate and Ballard Designs.  This experiential mobile technology, powered by augmented commerce leader Cimagine, allows users to virtually place desired objects in their own homes, and engage with more than 1000 home décor and furnishings.

With the launch of this visual design solution on both Frontgate and Ballard Designs' digital platforms, HSNi will be one of the first retailers with a fully functioning AR app for tablets and mobile devices.  The easy-to-use app utilizes the device's camera to scan the room, then overlays the product in a realistic, 3D immersive experience, showing the size, color and aesthetic of the furniture in that specific room.
The app also allows the user to select and visualize more than one product in the room and share the virtual design with others and crowd source design ideas.  The free app for smart phones or tablets is available for download at Frontgate and Ballard Designs.
"We remain committed to delivering excellent customer experiences—including offering great product presented in a compelling way," said Judy Schmeling, President of Cornerstone Brands. "By leveraging the power of technology, we are able to offer a differentiated and immersive shopping experience allowing consumers to engage virtually with our brands."
"This is the technology's largest national rollout in the U.S.," said Yoni Nevo, CEO of Cimagine. "We couldn't be happier to have Frontgate and Ballard Designs as our nation-wide launch partners.  We expect this new visually creative design functionality to enhance their customers' shopping experience and increase sales."
About Cornerstone
Cornerstone is comprised of interactive, aspirational home and apparel lifestyle brands including Frontgate, Ballard Designs, Garnet Hill, Grandin Road, and Improvements. Cornerstone operates separate e-commerce sites for all the brands, distributes approximately 325 million catalogs annually, and has 14 retail and outlet stores. 
Frontgate is a leading home luxury multichannel retailer with catalog, ecommerce and retail operations. In September 1991, we mailed our very first catalog to 300,000 households. And though we've enjoyed robust growth since then, our core commitment to providing our customers with beautifully thoughtful, timeless products that hold long-term value has stayed the same. In fact, it is the single largest cornerstone on which we've built our business.
Ballard Designs' style offers a unique curation of all periods and provenance of home furnishings and decor with a distinctive European influence. The multi-channel retailer reinterprets classic designs in a contemporary way, so pieces feel at once fresh and timeless. Ballard's designers constantly travel the world in search of new trends in fashion, color and style that they translate into exclusive products shoppers can't find anywhere else. Today, Ballard Designs offers more than 500 customizable pieces -- from finish to fabric.
About HSN, Inc.
HSN, Inc. (Nasdaq:HSNI) is a $4 billion interactive multichannel retailer with strong direct-to-consumer expertise among its two operating segments, HSN and Cornerstone. HSNi offers innovative, differentiated retail experiences on TV, online, via mobile devices, in catalogs, and in brick and mortar stores. HSN, a leading interactive multichannel retailer which offers a curated assortment of exclusive products combined with top brand names, now reaches approximately 94 million homes (24 hours a day, seven days a week, live 364 days a year). HSN.com offers a differentiated digital experience by leveraging content, community and commerce. In addition to its existing media platforms, HSN is the industry leader in transactional innovation, including services such as HSN Shop by Remote®, the only service of its kind in the U.S., the HSN Shopping App for mobile handheld devices and HSN on Demand®. Cornerstone comprises leading home and apparel lifestyle brands including Ballard Designs®, Frontgate®, Garnet Hill®, Grandin Road® and Improvements®. Cornerstone distributes approximately 325 million catalogs annually, operates seven separate digital sales sites and operates 14 retail and outlet stores.
About Cimagine Media
Cimagine is the leader in commercial Augmented Reality (AR), enabling top enterprises to harness the power of AR for accelerating business.  Cimagine's easy-to-use augmented reality (AR) platform allows for individual consumers to see how products will look and fit in their own home with the touch of a button on their mobile phone or tablet and for B2B sales forces to effectively demonstrate products as they would look in the customer's premises. Cimagine was named as one of the Israeli companies to watch by Forbes for providing an effective AR solution to engage consumers and boost sales. For more information, please visit http://www.cimagine.com.  
Contacts:
Brad Bohnert 
727-872-7515
brad.bohnert@hsn.net