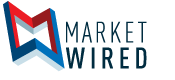 BBSI Appoints Deloitte as New Auditor
/EINPresswire.com/ -- Barrett Business Services, Inc. (BBSI) (NASDAQ: BBSI), a leading provider of business management solutions, has appointed Deloitte and Touche LLP as its new principal independent registered public accounting firm, effective September 16, 2016. Deloitte replaces the company's former auditor, Moss Adams.
About BBSI
BBSI (NASDAQ: BBSI) is a leading provider of business management solutions, combining human resource outsourcing and professional management consulting to create a unique operational platform that differentiates it from competitors. The Company's integrated platform is built upon expertise in payroll processing, employee benefits, workers' compensation coverage, risk management and workplace safety programs, and human resource administration. BBSI's partnerships help businesses of all sizes improve the efficiency of their operations. The Company works with more than 4,000 clients across all lines of business in 22 states. For more information, please visit www.barrettbusiness.com.
Investor Relations:
Liolios Group, Inc.
Cody Slach
Tel 1-949-574-3860
Email Contact