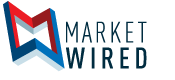 Vanstar Completes a $25,200 Financing
/EINPresswire.com/ -- Vanstar Mining Resources inc. (the "Company") (TSX VENTURE:VSR) announces that it has completed a $25,200 non-brokered financing.
The Company will issue 36 Units at a purchase price of $700 per Unit, for an amount of $25,200. Each Unit consists of 10,000 common shares at a price of $0.07 per share and 5,000 common share purchase warrants. Each warrant allows the holder to purchase one additional common share of the Company for a period of 12 months from the date of issuance, at a purchase price of $0.10 per share.
The securities issued as part of this financing are subject to a minimum hold period of 4 months and are subject to the approval of the TSX Venture exchange.
Neither TSX Venture Exchange nor its Regulation Services Provider (as that term is defined in the policies of the TSX Venture Exchange) accepts responsibility for the adequacy or accuracy of this release.
Guy Morissette
CEO
819-763-5096
gmvanstar@gmail.com
www.vanstarmining.com