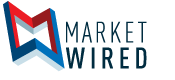 SoftWatch Launches Advanced Cloud Analytics to Support the Migration of Enterprise Applications to Cloud Computing
SoftWatch CloudIT Premium Is Only Service Enabling Enterprises to Use Application Resource Profiling and End User Usage Analytics to Move Core Applications to the Cloud
/EINPresswire.com/ -- SoftWatch, a leader in Application Usage Analytics, announced today that it is now offering CloudIT Premium, a new SaaS solution that assists enterprises with their transformation to cloud based IT infrastructure, platforms and applications. The unique service is the only one of its kind which enables profiling of enterprise applications according to both their resource consumption and end user activity.
SoftWatch believes that while enterprises have substantial incentives to move their enterprise applications to cloud platforms such as AWS, Azure and Google Cloud Platform or to available SaaS solutions, they need to carefully plan and execute the transition. This is a gradual process that poses substantial risks and requires deep understanding of the current IT environment, evaluating alternative solutions and managing a change over a considerable transition period.
When considering the move of core applications to the cloud, CIOs are concerned with series of questions who are key to their decision making process: How do I determine which applications are suitable to the cloud? Should I move to an available SaaS solution or migrate the existing application to a cloud platform? How do I define the desired application architecture and the needed capacity? How do I ensure that end user experience will not degrade? How costly is the move? How do I monitor progress and measure success? In order to address these important questions, the availability of in depth analytics regarding application resource consumption, users' needs and usage patterns, is crucial.
"Following our unique solution that helps hundreds of enterprises in moving to cloud based productivity suites (i.e. Google Apps, Office 365), we are now entering a much larger domain of moving core enterprise applications to cloud platforms and infrastructure," said Uri Arad, Co-CEO of SoftWatch. "Our Solution is unique in providing application resource profiling along with end user real usage analytics of any enterprise application. This can help enterprises focus on the right applications, plan capacity, secure end user experience, support the migration process, validate performance and control costs."
The application profiling is based on analyzing the resource consumption of CPU, Disk I/O, system memory utilization and network utilization. The end user activity profiling provides in depth information about the actual usage of the application, including segmentation of users to light and heavy users according to their usage patterns. By combining both analyses, a comprehensive view of the application behavior and its suitability to be migrated to the cloud is presented to decision makers.
Once a decision is made to move an application to the cloud, CloudIT Premium supports major activities that are part of the migration process including capacity planning, license optimization, planning and monitoring of training activities, selecting a sample of the user population to run a pilot, monitoring performance of the target cloud application and more.
Acknowledging that the move to the cloud is a major strategic initiative for enterprises, SoftWatch is already seeking partnerships with cloud infrastructure providers, platform providers and IT system integrators. The company expects first implementations in Q4/2016.
"The cloud computing market is growing rapidly and we are definitely seeing a paradigm shift," said Moshe Kozlovski, Co-CEO of SoftWatch. "We strongly believe that our unique analytics can be very material in making informed transition decisions when planning and executing the migration of enterprise applications to the cloud."
About SoftWatch
SoftWatch is a leader in Application Usage analytics. With its SaaS solution, it enables enterprises to effectively manage the transition of business applications to the cloud, optimize their hybrid cloud environment and reduce software spending. The Israel-based company has patents pending for its software usage and user segmentation solutions. For more information, visit www.softwatch.com
Media Contact:
Erica Zeidenberg
Hot Tomato Marketing
925-631-0553
Email Contact