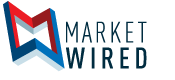 Security Benefit Strengthens Sales Team With NewVoiceMedia's Communications Platform
/EINPresswire.com/ -- NewVoiceMedia, a provider of cloud technology that helps businesses sell more, serve better and grow faster, today announced that Security Benefit, a leader in the U.S. retirement savings market, has deployed ContactWorld for Sales to support its team.
With ContactWorld for Sales, Security Benefit will take advantage of functionality such as click-to-dial, call-recording and performance tracking, all within Salesforce. The platform's seamless integration with Salesforce will remove the administrative burden from sales reps, support more efficient on-boarding and improve overall calling capabilities. Security Benefit will primarily use the platform for outbound calls to brokers and financial advisors.
Kurt Auleta, SVP and Head of Internal Sales said, "Security Benefit is committed to cultivating deeper relationships through high quality interactions. Our objective is to provide financial professionals across the country with timely retirement solutions for their clients. The capabilities of NewVoiceMedia's ContactWorld solution drive greater efficiency into our business by improving the client experience, lowering acquisition costs and enhancing profitability".
"With ContactWorld for Sales, businesses like Security Benefit can increase the efficiency of their inside sales teams, giving them more time, better leads, and a faster close", said Jonathan Gale, CEO of NewVoiceMedia. "Security Benefit understands the value of strong connections with its advisors, and our solution will add great value to its sales team".
For more information about NewVoiceMedia's technology, visit www.newvoicemedia.com.
About NewVoiceMedia
NewVoiceMedia powers customer connections that transform businesses globally. The leading vendor's award-winning cloud customer contact platform revolutionises the way organisations connect with their customers worldwide, enabling them to deliver a personalised and unique customer service experience and drive a more effective sales team. With a true cloud environment and proven 99.999% platform availability, NewVoiceMedia ensures complete flexibility, scalability and reliability.
Spanning 128 countries and six continents, NewVoiceMedia's 600+ customers include PhotoBox, MobileIron, Lumesse, JustGiving and Canadian Cancer Society. For more information visit www.newvoicemedia.com or follow NewVoiceMedia on Twitter @NewVoiceMedia.
About Security Benefit
Security Benefit, a 124-year-old Kansas-based financial services company with approximately $33 billion in assets under management, is a leading retirement savings and income solutions provider. Through a combination of innovative products, exceptional investment management and a unique distribution strategy, Security Benefit is a leader in a full range of retirement markets and wealth segments. To learn more about Security Benefit, visit www.securitybenefit.com.
NewVoiceMedia PR contact
Nicola Brookes
NewVoiceMedia
Tel: +44 (0)7500 006 458
Email: Email Contact