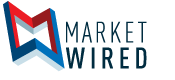 Alianza Minerals Completes Isy Work Program in Peru
/EINPresswire.com/ -- Alianza Minerals Ltd. (TSX VENTURE:ANZ) ("Alianza" or the "Company") is pleased to announce the results of fieldwork at the wholly-owned Isy silver-gold property in the Ayacucho Department, Peru. The 2016 work program was undertaken to provide geological context to silver and gold mineralization associated with epithermal-style veins and alteration identified in 2010 and 2011 reconnaissance work. The program was successful in:
Identification of a 2.7 kilometre (km) long corridor of discontinuous/anastomosing veining at the Jello Orcco target. This trend remains open along trend and the longest vein mapped to date is 500 metres (m) in length.
Confirming that veins are high level and low temperature as interpreted from alteration clay mineralogy and indicator metal suite geochemistry, suggesting productive (gold-silver) portion of the epithermal system may be preserved at depth.
Determining that the Patacancha and Jello Orcco occurrences may be related as mapping indicates they may occur within the same structural trend.
Building relationships with local communities to support future exploration activities.
"We are encouraged by the results of our field program at Isy," stated Jason Weber, President and CEO of Alianza. "The breadth and extent of veining may indicate the system has considerable size and the pathfinder element geochemistry and clay alteration mineralogy suggest that we may be sampling the upper or distal portions of a large epithermal system. The next phase of work will seek targets at depth where the productive portion of the system may be preserved."
The 2016 program was undertaken to augment previous work which consisted of prospecting and rock sampling in 2010 and 2011. This earlier work identified veins anomalous in silver and gold with highly anomalous epithermal-suite metals at the Patacancha and Jello Orcco targets. The 2016 program focused on geological and structural mapping of the property at 1:10,000 scale with detailed 1:2,000 scale mapping in the Jello Orcco area. Additional geochemical soil and rock sampling was completed in conjunction with the mapping program. A total of 114 samples were submitted for analyses, including 21 soil samples, 88 rock samples and 5 control standards.
At the Jello Orcco target, exploration work resulted in the identification of multiple sets of banded, brecciated and massive silica veins generally 0.4 to 1.5 metres in width (maximum 9 metres) over a 2.7 km open-ended trend. Veining is hosted within ash, lapilli and andesite flow volcanic rocks and veins contain silica> kaolinite>barite>alunite> goethite>pyrite. The longest vein mapped is approximately 500 metres in length. Vein samples are elevated in arsenic, mercury and antimony with silver and gold showing the strongest relationship to mercury. This geochemical signature and clay alteration assemblage (verified by X-Ray Diffraction analysis) indicates that veining at surface is high level and likely represents the upper portions of a large epithermal system. Future programs at the Jello Orcco target will focus on identifying gold and silver mineralization at depth.
The Patacancha target is a 250 metre by 400 metre area of locally vuggy massive silica, brecciated silica and stockwork silica veinlets. Samples anomalous in silver and gold are elevated in mercury, arsenic and antimony. Detailed structural mapping indicates that the Patacancha target may be related to the Jello Orcco target, approximately two kilometres to the south. Further work will be necessary to determine the relationship between the two target areas.
Isy is located 110 kilometres east of Ica, Peru and is accessible by paved road. It is wholly-owned and available for option. Maps and photos of the property are available on the Company's website at www.alianzaminerals.com/project/isy-prospect/. Management will be seeking a partner to continue exploration of the Isy Property.
Mr. Jason Weber, BSc, P.Geo., Alianza's President and CEO is a Qualified Person as defined by National Instrument 43-101. Mr. Weber supervised the preparation of the technical information contained in this release.
About Alianza Minerals Ltd.
Alianza increases the chances of success in mineral exploration by using the "Prospect Generator" business model, focusing on gold and copper exploration in the Americas.
To learn more visit: www.alianzaminerals.com
Forward-Looking Information
This news release contains forward-looking statements and other statements that are not historical facts. Forward-looking statements are often identified by terms such as "will", "may", "should", "anticipate", "expects" and similar expressions. All statements other than statements of historical fact included in this release are forward-looking statements that involve risks and uncertainties. There can be no assurance that such statements will prove to be accurate and actual results and future events could differ materially from those anticipated in such statements. Important factors that could cause actual results to differ materially from the Company's expectations are risks detailed from time to time in the filings made by the Company with securities regulations.
The reader is cautioned that assumptions used in the preparation of any forward-looking information may prove to be incorrect. Events or circumstances may cause actual results to differ materially from those predicted, as a result of numerous known and unknown risks, uncertainties, and other factors, many of which are beyond the control of the Company. As a result, the Company cannot guarantee that any forward-looking statement will materialize and the reader is cautioned not to place undue reliance on any forward-looking information. Such information, although considered reasonable by management at the time of preparation, may prove to be incorrect and actual results may differ materially from those anticipated. Forward-looking statements contained in this news release are expressly qualified by this cautionary statement. The forward-looking statements contained in this news release are made as of the date of this news release and the Company will only update or revise publicly any of the included forward-looking statements as expressly required by Canadian securities law.
Neither the TSX Venture Exchange nor its regulation services provider (as that term is defined in the policies of the TSX Venture Exchange) accepts responsibility for the adequacy or accuracy of this release.
Jason Weber
President and CEO
(604) 687-3520
Sandrine Lam
Shareholder Communications
(604) 687-3520
(888) 889-4874
www.alianzaminerals.com