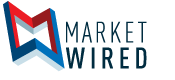 Fish & Richardson Named Among Most Feared Firms in Litigation in BTI Litigation Outlook 2017
/EINPresswire.com/ -- Fish & Richardson announced today that the firm was named one of the "Most Feared Firms in Litigation" in the BTI Litigation Outlook 2017 report. Only 15 firms nationally -- including Fish -- were named to the "Fearsome Foursome" and "Awesome Opponents" categories. Fish was also named a "Standout" or "Honor Roll" firm for intellectual property (IP) litigation, complex commercial litigation, class actions, product liability litigation, securities and finance litigation, and complex employment litigation.
Fish has built a powerhouse commercial litigation practice using the same winning formula it used to build an elite IP practice. Through its premier IP litigation practice, Fish has developed unparalleled expertise trying cases where technology and legal complexity intersect, making it uniquely positioned to litigate any dispute that combines advanced technology with the intricate legal and regulatory landscape. For example, in March 2016, Fish used its technical expertise to craft a novel defense strategy for long-time client Fresenius that brought a favorable global settlement of product liability mass tort litigation involving the use of acid concentrate products used during dialysis. The plaintiffs alleged that improper use of the product could result in sudden cardiac arrest. The settlement followed Fish's strategic victory in an outside-the-box motion in limine and related Daubert motion to exclude, as unreliable science, faulty expert testimony and a complete defense verdict of no causation at the first and only bellwether trial.
BTI Litigation Outlook 2017 is based solely on in-depth telephone interviews with leading legal decision makers who are responsible for litigation, including head of litigation; chief and vice president of litigation; general counsel/chief legal officer; and direct report to general counsel. The research is independent and unbiased, as no law firm or organization other than BTI sponsors the research. The rankings were based on unaided responses of over 300 general counsel and in-house litigation heads who were asked which law firms they would least like to see as opposing counsel.
Fish & Richardson is a global patent, intellectual property (IP) litigation, and commercial litigation law firm with more than 400 attorneys and technology specialists across the U.S. and Europe. Fish has been named the #1 patent litigation firm in the U.S. for 13 consecutive years and is one of the busiest post-grant firms, representing more petitioners at the PTAB than any other firm. Fish has been winning cases worth billions in controversy -- often by making new law -- for the most innovative clients and influential industry leaders since 1878. For more information, visit www.fr.com.
Contact:
Amy Blumenthal
Blumenthal & Associates
617-879-1511
amyb@blumenthalpr.com

or

Kelly Largey
Fish & Richardson
800-818-5070
largey@fr.com