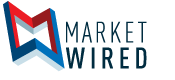 Arcadia Data Emerges as a Strong Performer in Native Hadoop BI Platforms Report
Arcadia Data at the Forefront of BI for Big Data Landscape; Distinction in "Strong UI" and "Strong Data Preparation" Business Use Cases
/EINPresswire.com/ -- Arcadia Data, provider of the industry's first unified visual analytics and business intelligence (BI) platform for big data, has been identified as a Strong Performer in "The Forrester Wave™: Native Hadoop BI Platforms, Q3 2016 -- The Six Providers That Matter Most and How They Stack Up." Among the five other vendors invited to participate in this report, Arcadia Data received the highest possible scores of 5.0 out of 5.0 for Hadoop/Spark architecture and installed base in both Strong UI and Strong Data Preparation.
Early on, the report states that more established vendors are taking bets that the future of scalable enterprise software and applications is tightly bound with Hadoop. For the last two years, Forrester has seen an increasing interest from clients not only moving their data to Hadoop, but also running analytical applications on Hadoop clusters.
"Arcadia Data offers a one-stop-shop native Hadoop BI platform. From offering inline data preparation (where data preparation and analysis/visualization are part of the same process) and building data cubes to visualizing exploring and analyzing data, Arcadia Data provides a seamlessly integrated native BI Hadoop platform," wrote report author Boris Evelson, vice president and principal analyst at Forrester Research. "By running on-cluster Hadoop, Arcadia Data does not require data movement outside of the Hadoop system, unlike other vendors in this market segment, and it integrates the data (HDFS), security, and compute (YARN) tiers of the Hadoop ecosystem."
"The big data market has hit a significant inflection point and the rapid adoption we've seen of Hadoop as a platform for mainstream BI and visual applications proves it. Our native big data visualization architecture makes big data a productive resource for hundreds and thousands of users across any enterprise," said Sushil Thomas, Arcadia Data CEO and co-founder. "Customers keep coming back to Arcadia because our architecture unlocks big data for their visual analytics and BI needs; we believe Forrester's analysis recognizes that. Closed-loop integration between scale-out data technologies and extensible visualization streamlines the power of big data for any business user."
"Hadoop adoption continues to accelerate as enterprises double down on the role of big data in day-to-day business," said Tim Stevens, vice president of business and corporate development, Cloudera. "While each organization's journey to becoming data-driven is unique, BI is an application that impacts nearly every enterprise. Taking a native BI Hadoop platform approach allows organizations to achieve the highest levels of performance and scale for the needs of tomorrow, and truly maximize the ROI of their big data initiatives."
Arcadia's native big data architecture was also included in Forrester's September 2016 report, "How To Scale Business Intelligence With Hadoop-Based Platforms." Evelson writes, "While business user self-service, agility, and scalability were the main reasons for picking a distributed computing platform, Arcadia Data brings an unexpected and a highly valuable benefit. Client/server-based BI tools with data and result sets residing in multiple physical locations cause a HIPAA-compliance nightmare. Because Arcadia Data runs entirely inside a Hadoop cluster, proper security and auditing of that cluster is all that's needed for HIPAA compliance."
The Forrester Wave report positioning was based on a 22-criteria evaluation of native Hadoop business intelligence (BI) platform providers. Arcadia was invited to participate in this report alongside five other companies. Forrester researched, analyzed and scored these market players and outlined how they measured up according to two business use cases including native Hadoop BI for Strong UI and Strong Data Preparation.
Obtain a copy of the report here.
About Arcadia Data
Arcadia Data has built the first unified visual analytics and business intelligence (BI) platform for big data native to Hadoop. Arcadia Data allows enterprises running Hadoop to build apps with drag-and-drop ease, scaling to trillions of data points. By delivering secure, accelerated access without first extracting big data into the complex stack of legacy data management technologies, Arcadia lets enterprises iterate insights faster. Arcadia Data's world-class team draws on decades of experience in high-performance distributed data architectures and applications. The Arcadia Data platform is deployed by some of the world's most data intensive companies, including Procter & Gamble, HPE, Royal Bank of Canada, Kaiser Permanente and Neustar. To learn more, visit Arcadia at www.arcadiadata.com.
Press Contact
Lianna Catino
Merritt Group, Inc. for Arcadia Data
202-760-1242
catino@merrittgrp.com