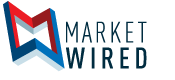 Cycle Computing Presents the Cloud-Agnostic Glossary
New Cloud Glossary Helps Sort Through Cloud Service Terms and Their Meanings
/EINPresswire.com/ -- Cycle Computing, the leader in cloud computing orchestration software for Big Compute and Big Data, today announced the availability of its Cloud-Agnostic Glossary, a solution brief written by Cycle Computing executives to help customers understand the different terms the different providers use and how they relate. With over 20 definitions, the glossary points to some of the term differences among the leading CSPs and aims to clarify their meanings.
"Technology keeps evolving, terms keep changing, and because of this, we were inspired to stop and take a moment to develop a glossary to keep track of meanings in real time, and according to vendor," said Jason Stowe, CEO, Cycle Computing. "We ended up with this great solution brief, worthy of reading and sharing. It's a useful document that we plan to update regularly."
Divided into 4 columns, Cycle's Cloud-Agnostic Glossary provides a CSP-related concept and follows it with its common definition as seen by Amazon Web Services, Microsoft Azure and Google Cloud.
More information about Cycle Computing's Cloud-Agnostic Glossary may be found here: https://cyclecomputing.com/cloud-agnostic-glossary/. Additional information about Cycle Computing's CycleCloud cloud management software suite can be found at www.cyclecomputing.com.
ABOUT CYCLE COMPUTING
Cycle Computing is the leader in Big Compute software to manage simulation, analytics, and Big Data workloads. Cycle turns the Cloud into an innovation engine for your organization by providing simple, managed access to Big Compute. CycleCloud is the enterprise software solution for managing multiple users, running multiple applications, across multiple clouds, enabling users to never wait for compute and solve problems at any scale. Since 2005, Cycle Computing software has empowered customers in Big 5 Life Insurance, Big 10 Pharma, Big 5 Hedge Funds, F500 manufacturing, startups, and government agencies, to leverage hundreds of millions of hours of cloud based computation annually to accelerate innovation. For more information visit: www.cyclecomputing.com
Press Inquiries:

Joanne Hogue
Smart Connections PR
410.658.8246
Email Contact