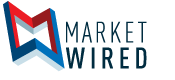 Qualys Expands Its Cloud-Based Offering for Security Consultants
New Flexible Consultant Packages and Pricing Options Enable Simplified Client Engagements, Increased Productivity and Reduced Costs
/EINPresswire.com/ -- Qualys, Inc. (NASDAQ: QLYS), a pioneer and leading provider of cloud-based security and compliance solutions, today unveiled two new packages in its popular Qualys Consultant suite for independent consultants, auditors and security firms. With these new packages, this suite now offers multiple comprehensive security assessment tools in a centralized console, allowing consultants to consolidate their current toolsets and eliminate time spent manually installing, managing, and administering them.
Consultants can perform comprehensive security services and generate fully customizable and actionable reports by easily deploying pre-configured and self-updating Qualys scanners remotely or locally, directly from their laptops. The two new packages, highlighted below, help consultants collaboratively manage multiple client engagements more efficiently than ever before:
Qualys Consultant is a new affordable package providing a local virtual scanner aimed for the traveling consultant. It can easily be launched on a laptop and taken anywhere to perform vulnerability and Payment Card Industry (PCI) compliance assessment services from a local web console inside any client's environment -- with the same accuracy, cloud-based reporting and actionable results of the Qualys Cloud Platform. Qualys Consultant also features an optional Security Assessment Questionnaire (SAQ) module for third-party assessments.


Qualys Consultant Professional is a new package tailored for security firms that includes a centralized, cloud-based console and flexible scanner options. This allows teams of consultants to work across multiple client engagements and provide remote or local vulnerability and PCI compliance scanning, scheduling, reporting and remediation services. Additionally, powerful tools such as ThreatPROTECT, SAQ, Web Application Scanning, and Policy Compliance assessments are available.


"Qualys makes vulnerability testing efficient and effortless," said Michael Bruck, President and CTO of BAI Security. "We save time and are able to provide our clients with comprehensive test results on par with what a larger security firm may provide."
"We are very pleased to bring to the market these new packages that deliver consultants and security firms a comprehensive solution at a much more affordable price than existing competing offerings," said Philippe Courtot, chairman and CEO, Qualys, Inc.
The expanded Qualys Consultant offering enables consultants to scan any type of network without the hassle of setup or configuration, via three scanner options:
Offline Virtual Scanner -- Scan directly from a laptop with a local web console.
Online Virtual Scanner -- Scan and schedule with a centralized cloud-based console on any device by deploying an online virtual scanner.
Hybrid Virtual Scanner -- Have the best of both worlds with online and offline virtual scanners.


Pricing and Availability
Qualys Consultant and Qualys Consultant Professional -- Pay-Per-Scan and Unlimited options -- are available today, including free training and support, and are listed below:
Qualys Consultant -- Starting at $2,995 per scanner (annually)
Qualys Consultant Professional (Pay per Scan) -- Starting at $1,995 per package
Qualys Consultant Professional (Unlimited) -- Starting at $4,995 per scanner (annually)


Additional Resources:
About Qualys
Qualys, Inc. (NASDAQ: QLYS) is a pioneer and leading provider of cloud-based security and compliance solutions with over 8,800 customers in more than 100 countries, including a majority of each of the Forbes Global 100 and Fortune 100. The Qualys Cloud Platform and integrated suite of solutions help organizations simplify security operations and lower the cost of compliance by delivering critical security intelligence on demand and automating the full spectrum of auditing, compliance and protection for IT systems and web applications. Founded in 1999, Qualys has established strategic partnerships with leading managed service providers and consulting organizations including Accenture, BT, Cognizant Technology Solutions, SecureWorks, Fujitsu, HCL Comnet, Infosys, NTT, Optiv, Tata Communications, Verizon and Wipro. The company is also a founding member of the Cloud Security Alliance (CSA). For more information, please visit www.qualys.com.
Qualys, the Qualys logo and QualysGuard are proprietary trademarks of Qualys, Inc. All other products or names may be trademarks of their respective companies.
MEDIA CONTACT
David Conner
Qualys, Inc.
dconner@qualys.com
650-801-6196