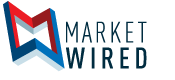 EGPI Firecreek, Inc. Signs LOI to Acquire VIP TV Productions of Florida/Entertainment Program Syndicate and Divisions and VIP TV LIMO, LLC
EGPI Firecreek Continues to Focus on Its Business Model as a Holding Company Initiating Acquisition for Broadcast Entertainment, Program Syndication, Streaming Internet Network and Transportation Concierge Services
/EINPresswire.com/ -- EGPI Firecreek, Inc. (OTC PINK: EFIR) (the "Company") is pleased to announce the signing of a Letter of Intent to acquire the majority interests in media communications and program syndicator VIP TV Productions and its divisions (referred as "VIPTV") a/k/a and dba of ANJ Productions, LLC., and limousine luxury transportation and concierge services provider VIP TV LIMO, LLC (referred as "VIPTVLIMO").
Founded in December 2011, ANJ Productions, LLC., a/k/a and dba VIP TV Productions, was formed for the purpose of capitalizing on the ever increasing growth in popularity of cable/satellite television and the programming that represents the significant amount of airtime that has become favorites of the "Millenials." VIP TV Productions has several operating divisions and operates primarily in Southern Florida. In accordance with its business plan based on working capital supplementation, VIPTV projects it can generate $3.0 million in revenues in 2017 related to its Television Programming, Promotion, Retail Production and Internet sales divisions.
VIP TV Productions opportunities for future growth and expansion are significant for its division. Operating divisions include VIPTV SFLTV which produces topical local event TV programming for the South Florida marketplace, VIPTV Event Productions Services which creates regular special events at "taste maker" and other well known destinations throughout South Florida, VIPTV Retail, a TV production network recently launched to produce in store and IPTV productions for retailers throughout the country, and VIPTV Marketing which markets products and services to VIP's growing consumer database which includes 150,000 individuals on an on-going basis. VIP Marketing will be utilizing all current marketing techniques including social media and other web based applications.
Through the Company's proposed acquisition of VIP TV LIMO, LLC it will continue to complement/enhance the VIP brand providing luxury transportation and concierge services to "special events" throughout the South Florida Marketplace. VIPTVLIMO vehicle transportation available for service includes a state-of-the art white stretch Hummer limo and a black stretched Camaro limousine. Additional capital or financing activities planned would include inventory expansion with the acquisition of more high-end luxury vehicles and limousines in order to serve its growing customer base.
VIP divisions and brands are also quickly gaining the reputation as a high quality, high performance organization that consistently meets and exceeds customer expectations. This has resulted in increased requests and demands for its services from VIP and its various divisions.
It is expected that the Company's planned acquisition of VIPTV and VIPTVLIMO will assist in potentially generating capital to enhance and heighten awareness to expand the operations and marketing efforts for both VIPTV, its divisions, and VIPTIVLIMO in its existing marketplace, which we believe will help lead to expansive openings in new geographical locations. Additional capital will be necessary in order to acquire equipment and software to enhance the web based marketing segment. It is contemplated that VIPTV's live streaming internet network will be generating a new program specifically for this purpose.
As of July, 2015 VIPTV occupies a "State of the Art" 3,000 square foot video production facility. This new space is full service including stage, production, screening rooms and office space.
VIPTV is presently negotiating with several airlines to produce segments to be shown on flights arriving in various Florida destinations (Miami, Fort Lauderdale, Orlando, and Tampa). These segments will be broadcast during the final phase of these flights, and will be shown to all passengers. Segments will highlight various local attractions and amenities. VIPTV's various programs would be emphasized with the broadcasting of one or more of its various TV productions.
The goal of VIPTV and its divisions is to continue to establish itself and capture portions of Syndicated Productions, Programming, IPTV, Broadcast, Cable and Commercial Sales, which collectively is a multi-billion dollar market.
Mrs. Angela Nicole Monaco, President and Managing Member of VIP TV Productions as D/B/A of ANJ Productions, LLC and VIP TV LIMO, LLC, is a proven entrepreneur and business developer who has developed several businesses from concept to operational and commercialization. She is a hands-on manager with a history of building and leading management teams, and has extensive experience in staffing, service and technology industry companies.
Dennis Alexander, EGPI's CEO, stated, "We are pleased to announce the new strategic direction that EGPI Firecreek is moving towards in Broadcast Productions, Syndication and Entertainment. The acquisition of VIPTV and VIPTVLIMO will be an intricate part of the development of our company's current and future operations as a well-diversified operation generating potential revenue streams in multiple high growth industries." He also stated, "We are now able to continue proceed with our efforts in becoming current with all of our listing requirements and plan to move expeditiously in the completion of this acquisition."
Angela Nicole Monaco, President of ANJ Productions, Inc., d/b/a VIP TV Productions, and VIP TV Limo, LLC, stated, "We look forward to being a part of the EGPI Firecreek organization. Our relationship with EGPI Firecreek via this acquisition will help to provide us the proper market enhancement and eventual capitalization needed to grow revenues both organically and through acquisitions. This essentially will allow us to build the VIP brand into a leader in the Entertainment, cable/satellite television and programming industry, as consumer demand for quality for localized and national production content continues to show insatiable growth. We are confident that VIP TV Productions and its divisions, and VIP TV LIMO, LLC will soon be well positioned to be an integral part of satisfying that demand for growth."
This Letter of Intent is set to specific terms and conditions which both parties have agreed to in principle. Both parties desire to move in an expeditious manner in order to facilitate a Definitive Agreement and will allocate the time necessary in order to complete this acquisition in a timely manner. The Company expects to complete this transaction within the next 60 days. Completion is subject to the satisfaction or waiver of a number of conditions, including a satisfactory resolution of the creditors of EGPI, an approval by the Board of Directors and receipt of all necessary requisite third party approvals.
About EGPI Firecreek, Inc.
EGPI Firecreek, Inc.'s business and acquisition strategy is focused in 2016 on building a diversified strategy initiated by commencement of activities related to the Entertainment Industry, including media communications, syndicated programming, cable and satellite TV productions, and related segment operations. The Company through its wholly owned subsidiary Energy Producers, Inc., historically is focused on oil and gas with emphasis on acquiring existing fields with proven reserves or by the rehabilitation and enhancement of oilfields with potentially strong attributes for revenue and asset growth. The Company plans on continuing to seek out additional revenue producing businesses with strong growth potential to acquire as they look to diversify their interests over a broad base.
Safe Harbor
This release contains statements that constitute forward-looking statements within the meaning of Section 27A of the Securities Act of 1933, as amended, and Section 21E of the Securities Exchange Act of 1934, as amended. These statements appear in a number of places in this release and include all statements that are not statements of historical fact regarding the intent, belief or current expectations of EGPI Firecreek, Inc., its directors or its officers with respect to, among other things: (i) financing plans; (ii) trends affecting its financial condition or results of operations; (iii) growth strategy and operating strategy. The words "may," "would," "will," "expect," "estimate," "can," "believe," "potential" and similar expressions and variations thereof are intended to identify forward-looking statements. Investors are cautioned that any such forward-looking statements are not guarantees of future performance and involve risks and uncertainties, many of which are beyond EGPI Firecreek, Inc.'s ability to control, and that actual results may differ materially from those projected in the forward-looking statements as a result of various factors. More information about the potential factors that could affect the business and financial results is and will be included in EGPI Firecreek, Inc.'s filings with the Securities and Exchange Commission.
Public Relations and Shareholder Information
Infinity Global Consulting Group, Inc.
Joseph M. Vazquez
(754) 204-4549
infinityglobalconsulting@gmail.com