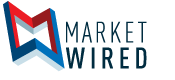 First Insight Reveals the Harsh Reality Facing Today's Smartwatch Manufacturers
Even With the Introduction of a New Smartwatch From Apple, Consumers Not Likely to Bite Unless Design and Cost Issues Are Addressed
/EINPresswire.com/ -- The smartwatch craze that overtook the media and consumer imaginations in 2014 is now barely a blip on the radar. Demand for these modern, electronic-fueled wrist pieces has not only waned, but plummeted. Companies from Apple to Garmin are still scrambling to crack the code of consumer preference in an effort to help realize market success that was once anticipated by Gartner -- 150 million sold by 2017. This number has since been cut to 67 million, less than half of what was originally projected.
Today, a new report from First Insight, the world's leading provider of technology solutions that empower retailers and manufacturers to introduce the right new products at the right price, reveals what consumers really think about the smartwatches available today and sheds light on what struggling smartwatch manufacturers must consider and change if they are ever to capture the loyalty of consumers and achieve product success.
Through First Insight's proprietary crowd-sourced testing, participants were queried on 6 of the best selling smartwatches on the market today (from vendors including Apple, Citizen, Garmin, LG and Motorola), including input on pricing and likelihood to purchase. First Insight's predictive analytic algorithms assigned the smartwatches a Value Score of 1-10, 10 indicating a predicted sales success, and 1 indicating a consumer flop. Generally any score ranking under 6 is predicted to be a sub-performing product. The products tested in this insight had value scores that ranged from 3-7.
Consumers Don't Spend Time Worrying About Brand Names
Sorry Apple, but the brand name alone doesn't guarantee sales for the smartwatch market. In fact, only 8 percent of consumers said that the brand of the smartwatch is important to them, leaving a whopping 92 percent of the market open to influence. And the things that will influence a purchase? Thirty-seven percent rank features and functionality No.1, followed by price at 25 percent.
Smartwatch Sticker Shock
When it comes to smartwatches consumers are still hesitant to purchase based on pricing. Consumers cite their smartwatch price threshold at the $200 mark, with 75 percent of women and nearly 60 percent of men wanting to pay $200 or less for a smartwatch. With this in mind Apple's new watch price of $369 is still extremely expensive in the eyes of the consumers, and demonstrates a real disconnect between the company and potential buyers.
Big, Bulky and Ugly
While some consumers mentioned that a watch was cool, sleek or beautiful, more often than not the words used to describe smartwatch design were ugly, bulky and big. If consumers have such a visceral reaction to an image, chances are they aren't going to shell out cash to wear "ugly" on their wrist, even if functionality is most important to them.
No Value, No Market
First Insight's Value Score is determined by an algorithm applied to price, consumer preference, and responder relevancy (see: methodology). Value is more important than design alone: If the price is right (or wrong), it is the biggest variable that will influence a consumer's buy or no-buy decision. Contrary to popular belief, positive consumer sentiment alone doesn't match up with the likelihood that a product will sell or not.
"The smartwatch market is facing multiple challenges, but the biggest seems to be that -- to date -- no smartwatch on the market really holds value for consumers. From Apple's entry into the market to the expectation of how smartwatches could impact our lives, the hype has not materialized," said Greg Petro, CEO of First Insight. "Now is the time for smartwatch manufacturers to get smart. They must take time to understand what consumers really want and abandon preconceived notions regarding design and functionality that have led to the market's decline before it even had a chance to take root."
A report featuring these and other findings from First Insight's smartwatch study can be found here.
First Insight Solution Methodology
First Insight's predictive analytic approach goes beyond a simple survey: it's an engaging gamification mechanism, as well as an algorithm that weighs individuals' answers differently depending on their accuracy while rating already-released "constants" that are known high-sellers or sales flops.
Feedback was collected through First Insight's online game called "What Would They Pay?" in which respondents indicated the price they felt the market would pay for each item and provided other feedback (sentiment and comments). First Insight ran the insight on July 15, 2016, and 1,506 total consumer responses were generated.
About First Insight, Inc.
First Insight is the world's leading provider of solutions that empower brands to incorporate the voice of the customer into the design and merchandising of new products. Through the use of online consumer engagement, the First Insight solution gathers real-time consumer data and applies predictive analytic models to create actionable insights, which drive measurable value. Retailers, manufacturers and brands use the First Insight solution to design, select, price and market the most profitable new products for improved sales, margins and inventory turnover. Customers include some of the world's leading vertically integrated brands, sporting goods companies, department stores, mass merchant retailers and wholesalers. For further information, please visit www.firstinsight.com.
Company Contact:
Gretchen Jezerc
VP, Marketing & Product Management
First Insight, Inc.
(724) 759-7141
gretchen.jezerc@firstinsight.com

Media Contact:
Stephanie Burke
Highwire PR
(646) 838-1190 ex. 48
stephanieb@highwirepr.com