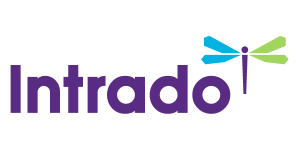 uniQure Announces Management and Board Changes
/EIN News/ -- LEXINGTON, Mass. and AMSTERDAM, The Netherlands, Sept. 22, 2016 (GLOBE NEWSWIRE) -- uniQure N.V. (NASDAQ: QURE), a leader in human gene therapy, today announced that its Board of Directors has accepted the resignation of Daniel Soland as chief executive officer (CEO) and an executive member of the Board, effective immediately.  The Board is pleased to announce that Matthew Kapusta, the Company's chief financial officer (CFO) since January 2015 who also serves as an executive member of the Board, has been appointed interim CEO.  In addition, Philip Astley-Sparke, a member of the Board of Directors and former President of uniQure's US operations, has been elected unanimously by the Board to serve as its Chairman. 
"My decision to resign as Chief Executive Officer is due solely to personal family reasons," stated Mr. Soland, "I regret the abrupt nature of this decision but believe that it is in the best interests of uniQure, its employees and shareholders to ensure that the business has the fully committed leadership it requires. I have continued confidence in the Company's gene therapy platform, its research and clinical development programs and its leadership in manufacturing.  I wish everyone associated with the Company tremendous success." 
"We thank Dan for his service to uniQure and wish him well," stated Philip Astley-Sparke, chairman of the board of uniQure.  "We are fortunate to be able to rely on the continued leadership of Matt Kapusta as interim CEO.  Since joining the Company nearly two years ago, Matt has been instrumental in completing our landmark collaboration with Bristol-Myers Squib, recapitalizing the Company and, more recently, guiding an ongoing, comprehensive strategic planning process.  The Board looks forward to working closely with Matt and the leadership team."  
"This is an exciting and important time for the Company as we advance our hemophilia B program into a potential pivotal trial and more clearly define our focus through the completion of our strategic planning process," stated Mr. Kapusta.  "I am personally energized and fully committed to driving success at uniQure and ensuring the execution of our key objectives."    
Mr. Kapusta will continue to serve as CFO and rely on the support of the company's Global Controller, Christian Klemt, to advance the daily responsibilities of the finance team. 
"At this time, the Board has elected not to initiate a search process for a permanent CEO while the Company focuses on implementing the corporate strategy being finalized with Matt and the leadership team," stated Mr. Astley-Sparke.
Following Mr. Soland's resignation, the Company's Board of Directors currently consists of seven members, of whom four are independent within the meaning of the applicable Nasdaq rules.  As a consequence, the Company is in compliance with Nasdaq Listing Rule 5605, which requires that at least a majority of the Board consist of independent directors.
About uniQure
uniQure is delivering on the promise of gene therapy - single treatments with potentially curative results. We are leveraging our modular and validated technology platform to rapidly advance a pipeline of proprietary and partnered gene therapies to treat patients with liver/metabolic, central nervous system and cardiovascular diseases. www.uniQure.com
uniQure Forward-Looking Statements
This press release contains forward-looking statements. All statements other than statements of historical fact are forward-looking statements, which are often indicated by terms such as "anticipate," "believe," "could," "estimate," "expect," "goal," "intend," "look forward to", "may," "plan," "potential," "predict," "project," "should," "will," "would" and similar expressions. Forward-looking statements are based on management's beliefs and assumptions and on information available to management only as of the date of this press release. These forward-looking statements include, but are not limited to, statements regarding the development of our gene therapy product candidates, the success of our collaborations and the risk of cessation, delay or lack of success of any of our ongoing or planned clinical studies and/or development of our product candidates. Our actual results could differ materially from those anticipated in these forward-looking statements for many reasons, including, without limitation, risks associated with collaboration arrangements, our and our collaborators' clinical development activities, regulatory oversight, product commercialization and intellectual property claims, as well as the risks, uncertainties and other factors described under the heading "Risk Factors" in uniQure's 2015 Annual Report on Form 20-F filed with the Securities and Exchange Commission on April 4, 2016. Given these risks, uncertainties and other factors, you should not place undue reliance on these forward-looking statements, and we assume no obligation to update these forward-looking statements, even if new information becomes available in the future.
uniQure Contacts:
Maria E. Cantor
Direct: 339-970-7536
Mobile:  617-680-9452
m.cantor@uniQure.com
Eva Mulder
Direct: +31 20 240 6103
Mobile: +31 6 52 33 15 79
e.mulder@uniQure.com
PDF Version of Release http://hugin.info/157414/R/2044006/763199.pdf