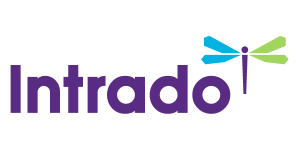 Home BancShares, Inc. Announces Secondary Offering by Selling Shareholder
/EIN News/ -- CONWAY, Ark., Sept. 22, 2016 (GLOBE NEWSWIRE) -- Home BancShares, Inc. (NASDAQ:HOMB) (the "Company"), parent company of Centennial Bank, announced today a secondary underwritten public offering of 2,650,000 shares of its common stock by the Company's Chairman, John Allison.  

Mr. Allison is selling the shares offered in this offering for estate planning purposes and will receive all of the net proceeds from such offering.  The Company will not sell any shares and will not receive any proceeds from the offering. 
Following the completion of the offering, Mr. Allison will continue to beneficially own 6,479,536 shares of the Company's common stock, assuming all shares offered in this offering are sold, and he will continue to serve as Chairman of the Board.
"My financial advisors have been encouraging me to work on my estate planning for some time.  Thus, today I am finally executing on their request," said John Allison, Chairman.  "My 100% commitment to this Company has not changed.  My health is good and I have the same passion for Home BancShares today as I did when I founded this Company."
Stephens Inc. is serving as sole book-running manager for the offering.
This offering is being made pursuant to an effective shelf registration statement on Form S-3 previously filed by the Company with the Securities and Exchange Commission (the "SEC").  Before investing, investors should read the prospectus in that registration statement and the related prospectus supplement to be filed with the SEC for more complete information about the Company, the selling shareholder and the offering.  Copies of the prospectus supplement and the accompanying prospectus will be available by visiting the SEC's website at www.sec.gov or from Stephens Inc., 111 Center Street, Little Rock, Arkansas 72201, Attn: Syndicate (1-800-643-9691).
This press release is for informational purposes only and shall not constitute an offer to sell or the solicitation of an offer to buy, nor shall there be any sale of these securities in any state in which such offer, solicitation or sale would be unlawful prior to registration or qualification under the securities laws of any such state or jurisdiction. 
Home BancShares, Inc. is a bank holding company, headquartered in Conway, Arkansas. Its wholly-owned subsidiary, Centennial Bank, provides a broad range of commercial and retail banking plus related financial services to businesses, real estate developers, investors, individuals and municipalities. Centennial Bank has branch locations in Arkansas, Florida, South Alabama and New York City. The Company's common stock is traded through the NASDAQ Global Select Market under the symbol "HOMB."
This release contains forward-looking statements regarding the Company's plans, expectations, goals and outlook for the future. Statements in this press release that are not historical facts should be considered forward-looking statements within the meaning of the Private Securities Litigation Reform Act of 1995. Forward-looking statements of this type speak only as of the date of this news release. By nature, forward-looking statements involve inherent risk and uncertainties. Various factors, including, but not limited to, economic conditions, credit quality, interest rates, loan demand, the ability to successfully integrate new acquisitions and changes in the assumptions used in making the forward-looking statements, could cause actual results to differ materially from those contemplated by the forward-looking statements. Additional information on factors that might affect Home BancShares, Inc.'s financial results is included in its Annual Report on Form 10-K for the year ended December 31, 2015 filed with the SEC on February 26, 2016.
FOR MORE INFORMATION CONTACT:
Jennifer C. Floyd
Chief Accounting Officer & 
    Investor Relations Officer
Home BancShares, Inc.
(501) 339-2929