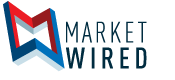 Open Doors but Unequal Service? Visitors to Parks Canada's Sites Should Receive Service in English and French in 2017 and Beyond
GATINEAU, QUEBEC--(Marketwired - Sept. 22, 2016) - Parks Canada needs to make swift improvements to its bilingual service delivery at parks and historic sites across Canada, according to Commissioner of Official Languages Graham Fraser.
"The Agency is already facing the challenge of ensuring that there is equal service in English and French at all of its sites. If the number of visitors increases significantly in 2017 because of free admission, the challenge will be even greater," said Commissioner Fraser.
In 2012, Parks Canada committed to implementing nine recommendations the Commissioner issued in an audit aimed at improving service to visitors in both official languages. A follow-up audit revealed that only two recommendations have been fully implemented to date. "While visitors usually receive a bilingual greeting and written information, in-person programming and interpretation are often only available in the majority language," said the Commissioner. "That's not service of equal quality."
Parks Canada is required to provide service in English and French at the 214 sites it administers across Canada. Over 22 million people visit these sites every year.
The Commissioner pointed to research showing high support for official languages. A recent public opinion survey of Canadians showed that 88% of respondents support the objectives of the Official Languages Act and 82% believe that the 150th anniversary of Confederation should be an opportunity to promote Canada's official languages.
"Canadians expect that they will be able to access programming at national sites in their official language of choice during Canada's celebratory year in 2017 and beyond," said the Commissioner. "Like our two official languages, Canada's national parks and historic sites belong to all Canadians. These parks and sites must fully respect and reflect our linguistic duality," he concluded.
Nelson Kalil
Manager, Strategic Communications and Media Relations
Office of the Commissioner of Official Languages
819-420-4714 or Toll-free: 1-877-996-6368
Cellular: 613-324-0999
nelson.kalil@clo-ocol.gc.ca