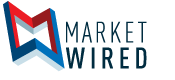 Axios Announces Completion of $2M Loan
/EINPresswire.com/ -- Axios Mobile Assets Corp. (TSX VENTURE: AXA) ("Axios" or the "Company") is pleased to announce that it has secured a loan in the amount of Cdn$2,000,000 from Export Development Canada ("EDC"). The three-year loan carries an interest rate equal to the Canadian prime lending rate plus 8%. The terms of the loan provide that only interest is payable for the first 18 months and thereafter payments of principal and interest will be made.
The proceeds from the loan will be used for manufacturing equipment to increase the Company's pallet production capacity and for sanitization equipment to be installed at new facilities as the Company continues the roll-out of its pallet solution to new customers and regions.
EDC is Canada's export credit agency, supporting and developing Canada's export trade by helping Canadian companies respond to international business opportunities.
About Axios Mobile Assets
Axios Mobile Assets Corp. is a supply chain logistics company that is rapidly becoming a key supplier of pooled pallets, primarily to the perishable food industry. The Company's proprietary pallet-based tracking and information system delivers actionable data to help improve supply chain visibility and food safety. Unique attributes of the system include lower total cost, high biosecurity standards, real-time data and lighter weight. Axios is the only pallet pooler in the world with SQF certification in the Provision of Sanitation and Hygiene Services category.
Further information concerning the Company can be found at www.axiosma.com and www.sedar.com.
NEITHER THE TSX VENTURE EXCHANGE NOR ITS REGULATION SERVICES PROVIDER (AS THAT TERM IS DEFINED IN THE POLICIES OF THE TSX VENTURE EXCHANGE) ACCEPTS RESPONSIBILITY FOR THE ADEQUACY OR ACCURACY OF THIS NEWS RELEASE
CONTACT:
Richard MacDonald
President & CEO
Email Contact
877-762-9467 x601

Peter Murray
Shareholder Contact
Email Contact
778-839-8382