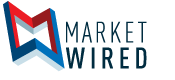 Saleen Announces 7 New Limited Edition S7's
Commemorating Back-to-Back Racing Championships With the Saleen S7
/EINPresswire.com/ -- Saleen Automotive Inc. (OTCQB: SLNN)
This year marks the 20th Anniversary of the beginning of a 7-year consecutive run of racing championships for Saleen. Sequentially from 1996 through 2002 Saleen clinched more than a dozen racing championships across the globe, with every test, race, and win contributing to the DNA makeup of the Saleen S7.
To commemorate these historic motorsport victories, Saleen has announced a new limited edition model, the Saleen S7 LM. Only 7 examples of this limited edition S7 will be produced and all will incorporate a unique livery, wheel, interior, and functional performance enhancements.
"True to our form, we are bringing back America's only true supercar," said Steve Saleen, President and CEO of Saleen Automotive, "We are celebrating our winning heritage and advancing the performance DNA that Saleen was built around."
The Saleen S7 was initially unveiled in Monterey, Ca. Labeled as America's Supercar, it is the most successful supercar model ever. The S7R race version has won at every major racetrack in the world, including Daytona, Sebring, Nurburgring, and the prestigious 24 Hours of LeMans. The street version has starred in several Hollywood blockbusters, including being driven by "God" in Bruce Almighty.
The new S7 LM supercar will be powered by a 7.0L twin-turbo engine rated at 1,000 horsepower and each one will be hand built at Saleen's Corona, CA headquarters.
For more information on how to purchase a Saleen, contact sales@saleen.com. For investor questions, please email ir@saleen.com.
About Saleen Automotive, Inc.
Saleen is an American specialty manufacturer of high performance vehicles, technical performance parts, lifestyle accessories and apparel. Founder Steve Saleen has continually set the bar for automotive design and performance engineering in both street and racing applications. Saleen plans to utilize its existing strategic partnerships and dealer network to refine its design and engineering prowess, continue development of emerging automotive technologies, and expand its presence nationwide with a combination of automotive retail services, aftermarket parts and new vehicle sales to build significant long-term value. Learn more at www.saleenautomotive.com.
Safe Harbor Statement
This release contains "forward-looking statements" that include information relating to future events and future financial and operating performance. The words "may," "would," "will," "expect," "estimate," "can," "believe," "potential" and similar expressions and variations thereof are intended to identify forward-looking statements. Forward-looking statements should not be read as a guarantee of future performance or results, and will not necessarily be accurate indications of the times at, or by, which that performance or those results will be achieved. Forward-looking statements are based on information available at the time they are made and/or management's good faith belief as of that time with respect to future events, and are subject to risks and uncertainties that could cause actual performance or results to differ materially from those expressed in or suggested by the forward-looking statements. Important factors that could cause these differences include, but are not limited to: fluctuations in demand for Saleen Automotive's products, the introduction of new products, the Company's ability to maintain customer and strategic business relationships, the impact of competitive products and pricing, growth in targeted markets, the adequacy of the Company's liquidity and financial strength to support its growth, and other information that may be detailed from time-to-time in Saleen Automotive's filings with the United States Securities and Exchange Commission. Examples of such forward looking statements in this release include statements regarding product offerings and marketing. For a more detailed description of the risk factors and uncertainties affecting Saleen Automotive, please refer to the Company's recent Securities and Exchange Commission filings, which are available at www.sec.gov. Saleen Automotive undertakes no obligation to publicly update or revise any forward-looking statements, whether as a result of new information, future events or otherwise.
Contact:
Saleen Automotive Inc.
pr@saleen.com