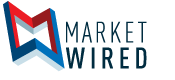 Vortex International Makes the PROFIT 500 List for 2nd Consecutive Year
PROFIT and Canadian Business Unveils 28th Annual List of Canada's Fastest-Growing Companies
/EINPresswire.com/ -- Canadian Business and PROFIT today included Vortex Aquatic Structures International (www.vortex-intl.com) for the second consecutive year on the PROFIT 500, the definitive ranking of Canada's Fastest-Growing Companies. Published in the October issue of Canadian Business and at PROFITguide.com, the 28th annual PROFIT 500 ranks Canadian businesses by their five-year revenue growth.
A manufacturer and world leader in aquatic play solutions, Vortex ranked 374 on the 2016 PROFIT 500 list. The ranking is 72 places higher than the position the company occupied on the 2015 list, after showing accelerated revenue growth of 131% over five years.
"Companies become a part of the PROFIT 500 through innovative thinking, smart strategy and sheer grit," says James Cowan, Editor-in-chief of PROFIT and Canadian Business. "These firms demonstrate what Canadian entrepreneurs can achieve, both at home and across the globe."
"Being included for a second consecutive year on the PROFIT 500 represents a significant achievement. Our growth has been fueled by broadening our reach into new vertical and geographical markets while enhancing our North American channel. We also acquired AquaBlue, which allowed us to expand our product offering with a broad range of waterslides. We continue to innovate, developing the kinds of designs that delight families and efficient water management systems that reduce costs and are eco-friendly," says Stephen Hamelin, President and CEO of Vortex. "Our growth is a tribute to our employees, partners and customers."
Over the past 12 months, Vortex has won several design and industry awards that include: the 2016 MVP from Aquatics International Magazine for Water Journey™; a Good Design Award by the Chicago Athenaeum for Water Journey; and a Leading Edge Award from the World Water Parks Association.
About PROFIT and PROFITguide.com
PROFIT: Your Guide to Business Success is Canada's preeminent media brand dedicated to the management issues and opportunities facing small and mid-sized businesses. For 34 years, Canadian entrepreneurs across a vast array of economic sectors have remained loyal to PROFIT because it's a timely and reliable source of actionable information that helps them achieve business success and get the recognition they deserve for generating positive economic and social change. Visit PROFIT online at PROFITguide.com.
About Canadian Business
Founded in 1928, Canadian Business is the longest-serving, best-selling and most-trusted business publication in the country. With a total brand readership of more than 1.1 million, it is the country's premier media brand for executives and senior business leaders. It fuels the success of Canada's business elite with a focus on the things that matter most: leadership, innovation, business strategy and management tactics. We provide concrete examples of business achievement, thought-provoking analysis and compelling storytelling, all in an elegant package with bold graphics and great photography. Canadian Business -- what leadership looks like.
About Vortex
Vortex Aquatic Structures international, headquartered in Montreal, Canada, was founded in 1995 with the introduction of the first Splashpad®. Vortex's use of the highest quality materials coupled with unique, inspiring design and state-of-the-art engineering, positioned the company as the world leader in aquatic play solutions. In 2015, the company acquired AquaBlue, a designer and manufacturer of waterslides and water play equipment.
From its global headquarters in Montreal, Vortex operates regional sales and technical support offices in the following countries: US: Texas, California, Michigan, North Carolina; France: Lyon and Paris; Spain: Valencia; Denmark: Copenhagen; China: Shanghai; Germany: Hamburg. The company has a global marketing and distribution network supporting Europe, Asia, the Middle East, Australia, and Latin America.
With over 6,000 installations worldwide, Vortex's mission is to lead the aquatic play industry by continuing to develop the most fun, innovative and safe products for families and children of all ages and abilities.
For more information on Vortex Splashpad®, Poolplay™ and Elevations™, Spraypoint™, Water Journey™, Waterslides and Watermark solutions, please visit the company's website at www.vortex-intl.com.
Media Contact:
Jason Broadhurst
Director of Marketing
(514) 694.3868 ext. 226
Email Contact